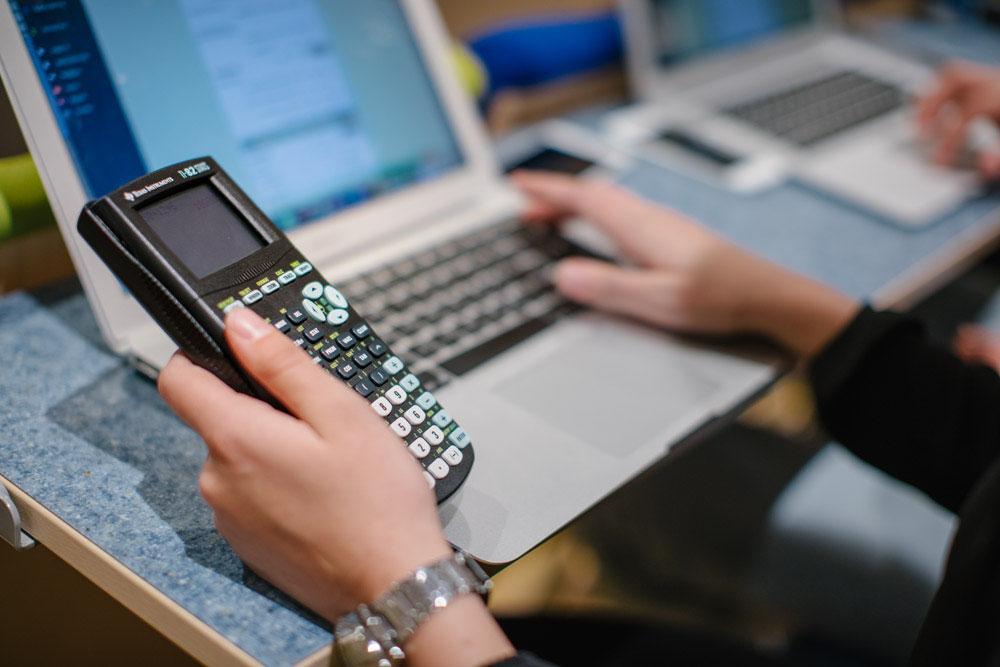 Using simulation games as an assessment tool
If you have just introduced business simulation games into your teaching, the last thing you are probably thinking of is using them for assessment. With the ever increasing use of digital tools in education, this article will explore why learning games are ideal for assessment.
There are many reasons why business simulations are ideal for assessment.
If you're already using simulations in your teaching then you already know that they offer real world knowledge and great opportunities for practical application. (If you're not already using simulations, read more about Hubro simulations here.)
What you may not have explored yet, is using business simulations for assessment. Simulations offer an opportunity for students to apply all their knowledge and skills in a risk-free environment. Students can make real business decisions and educators can see what to focus on. Learning games can provide assessment without tests.
Real life situations
One of the most important tasks you have as an educator is preparing your students for working in the real world. Using business simulations allows them to make real business decisions. Using Hubro Business or Marketing assesses your students based on decisions and strategies that they will use in future.
Giving students a realistic and learner focussed environment for assessment also means that
Being assessed on market strategy, SWOT analysis' and key figure analysis not only gives a better understanding, but also increases students confidence. In Hubro, these exercises can be inserted directly into the simulation. All assessment content is customisable.
Put theory into practice
By assessing students in a simulation game, you're assessing all the theory and knowledge they have absorbed. Requiring students to demonstrate their skills to accomplish a task or an exercise in a business simulation will show how much of what they have learned, they can put into practice.
Business simulations allow educators to get a fully rounded and comprehensive assessment of their students' theoretical knowledge. But most importantly, how they can apply it. Student engagement is crucial in developing a thorough understanding for pupils, and digital learning tools such as business simulations boost engagement.
Assess different skills
Learning games also give an opportunity to assess skills educators otherwise couldn't with a traditional multiple-choice assessment.
21st Century skills that are central in today's learning outcomes. Collaboration, creativity, communication are all evident through simulation engagement. Engaging assessments can assess these skills as well as theoretical knowledge.
By using business simulations to assess both these sets of skills, educators can get an extensive understanding of students' knowledge.
Assessment doesn't equal test
Schools and educators need to move past the era of believing standardized and exam testing is the best way to assess students. Realistically, they don't tell us much about the quality of student learning.
Using hefty exams that are oftentimes multiple choice is deemed the quickest and most budget-friendly means of large-scale assessment. The results from this type of assessment gives a narrow view of a student's skills. Using digital assessment is a modern and accessible solution.
It is possible to get gradable material from simulations. Business simulations allow educators to assess students' understanding rather than just the ability of their memory.
Grade the process
Understanding how a student got to an answer is integral to an accurate and fair assessment. In written exams when students are asked to 'show their workings' to get a complete answer. In business simulations, it's all about decision making and understanding business terminology. Students show their process by the decisions they make in the game.
The further they get, the more their understanding develops. How much students understand is reflected in their decision making.
By looking at the big picture, educators can get a more extensive and truer assessment of students' understanding.
Overall...
Business simulations allow students to be graded on their understanding of realistic business decisions, terminology and situations.
Assessment in business simulations lets students put classroom theory into practice - really affirming their understanding.
There is opportunity to assess 21st century skills within business simulations - it's not all about the grade.
Tests are out - digital, online and interactive solutions are in. Assessment in simulations gives a fuller picture of students progress.
It's all about the process - students need to understand how they get to an answer, and making key decisions in business simulations allows that. Grading this is important.
Explore more of our blog for business education, educational business simulations and remote teaching methods.
Back to the blog