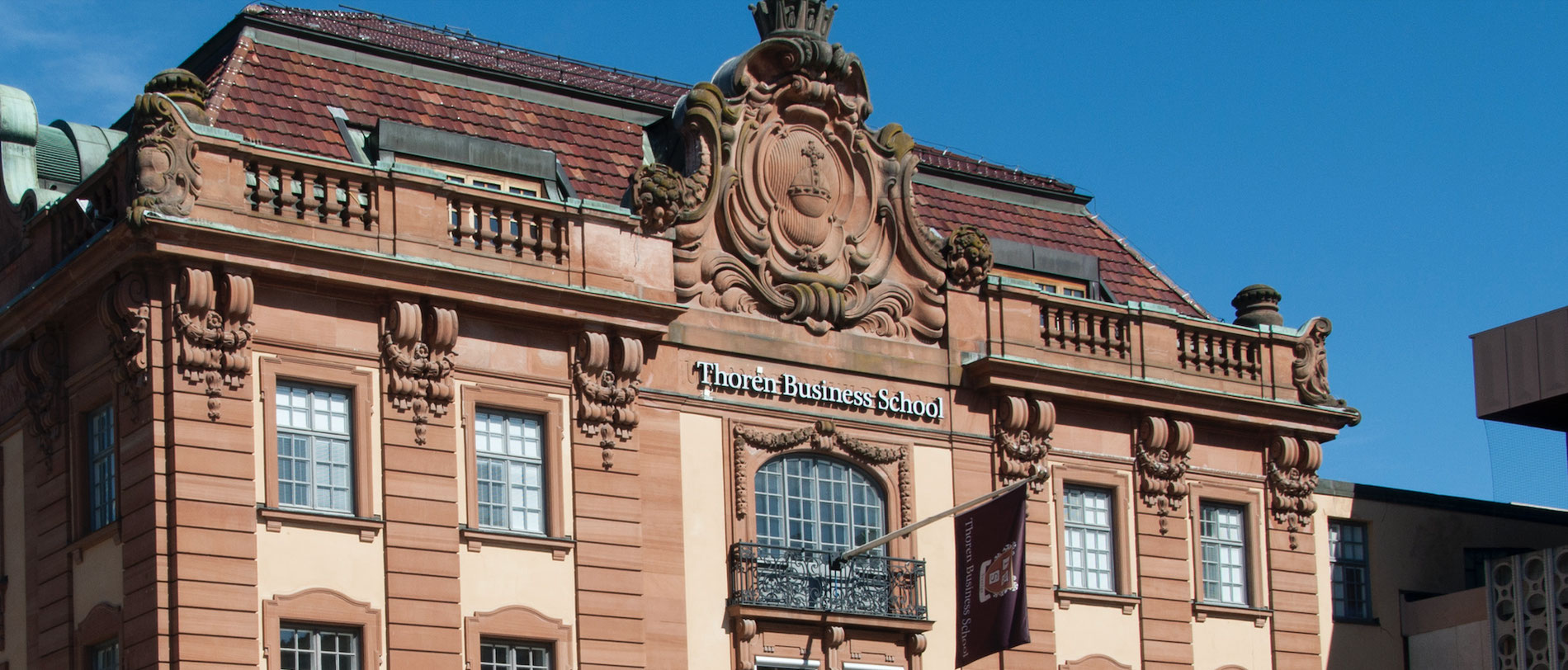 "My students learn best through business simulations"
Pouian Cherloo teaches at Thoren Business School in Stockholm and uses Hubro Marketing to teach Marketing courses. We interviewed Pouian to understand why and how he uses simulations to teach his students. We also discussed online and remote learning, and why game-based learning is so beneficial.
Watch the interview with Pouian here:
Distance learning at Thoren
The period of online learning seems to be stretching further and further into the future. The recent surge in online learning has meant that educators have had to adapt their teaching methods and incorporate new technologies and tools. Game-based learning through simulations is one of several solutions.
A lot of these can be carried over to when things begin to revert back to how they were pre-COVID 19.
I think we'll probably use some of these techniques to a further extent than we've done up to now. So I think we probably have learned a lot and we have some things to gain even when things are back to normal"
Finding digital tools that engage students during online learning is becoming ever more important. Pouian has been using Hubro for a few years - but this is the first time he has used it in a distance learning setting.
Hubro, for example, is a really good thing to use. You can do it almost to the same extent as when they were in the classroom.
Being outside of the classroom also means that teachers don't always know if students are engaged or active. This is another thing that Hubro has solved in Pouian's classes.
In Hubro you can actually see their activity. So you can actually see if they're engaged or not
Connecting the dots for students
Pouian is a long time user of simulations. For him it really helps his students with their business understanding. There's a lot of theory in this subject. Parts consisting of math, marketing and entrepreneurship, to mention some.
I think the hard thing for them to do is like to connect all the dots. I think Hubro really solves this problem of seeing how everything is connected. I think it really, truly connects the dots for the students.
Pouian is a strong believer in learning games and simulations. He doesn't take time out of his courses to play.
This is part of the course - to play. We're not here to play, we're here to learn, but then there are different ways to learn.
Why business simulations work for Thoren
Getting Hubro into the classroom and getting the students on-board was unproblematic. Pouian cites the user-friendliness of Hubro as a reason it was so easy to get his students going.
It's very very easy… very self-explanatory
Simulations are something Pouian uses in his classes all year round. This works as he gains gradable material from the work his students do in the simulation throughout the year.
When you realize the game can be the exam for this subject. You're not wasting time playing. You're actually doing your course while playing.
The benefits of using simulations have been apparent in many ways in Pouian's classes.
The simulation has really connected me with my students, and I see that they learn a lot and it shows on their exams. I can see that in their exams.
As an advocate for simulations as a learning tool, Pouian is keen to see others use it in their classrooms.
I totally recommend this to anyone. I think everyone should try it.
Explore more of our blog for business education, educational business simulations and remote teaching methods.
Back to the blog