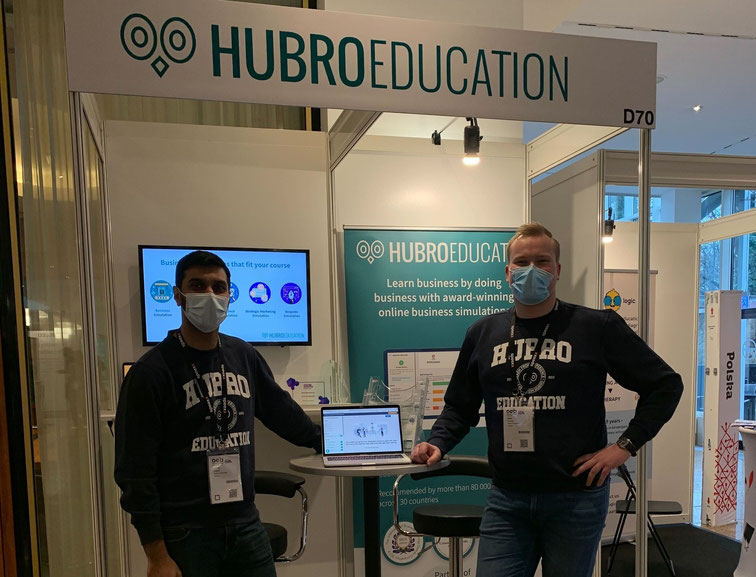 New learning technology at the OEB conference
Amongst all the learning technologies at the OEB conference, the educators were intrigued by our business simulation games. As the OEB conference aims to shape the future of learning, we saw it fit to make the trip to Berlin. Safely and within restrictions of course.
Online Educa Berlin (OEB) is the annual global, cross-sector conference and exhibition on digital learning and training. The event has a unique focus, bringing developments in learning technology to the forefront. Since 1995, insights gained at OEB have pointed the way towards the future of learning.
The 2021 conference was no exception. Conducted safely under covid restrictions, we got to meet educators looking for emerging learning technologies.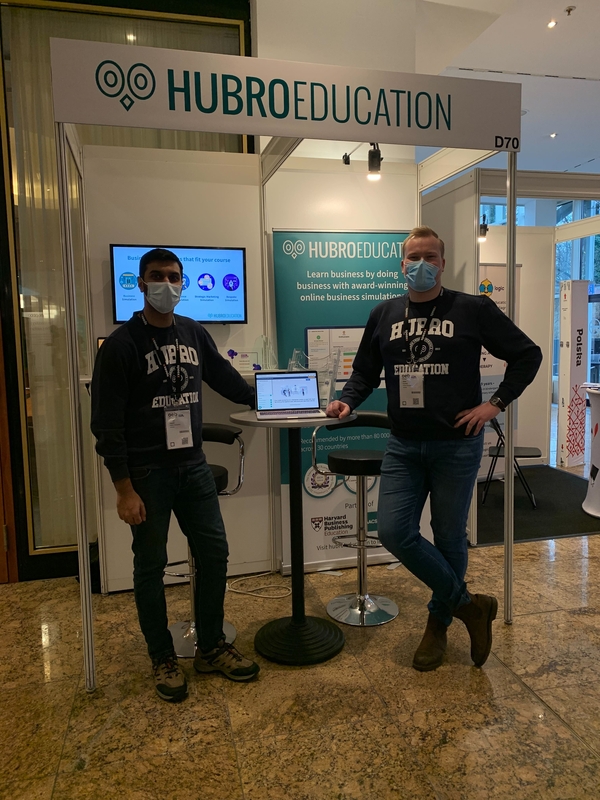 Emerging learning technologies
Business simulation games and other simulation providers were not the only learning technologies at the conference. The conference gave unique insight into various emerging learning technologies.
Exhibiting alongside us were companies that are redefining the way we look at learning management systems. Others provided affordable VR developers challenging the cost levels in their sector, and of course AR providers showcasing technology that will revolutionize how we train engineers.
Seeing how far we've come and how we have adapted to learning technologies was one of the main conference takeaways.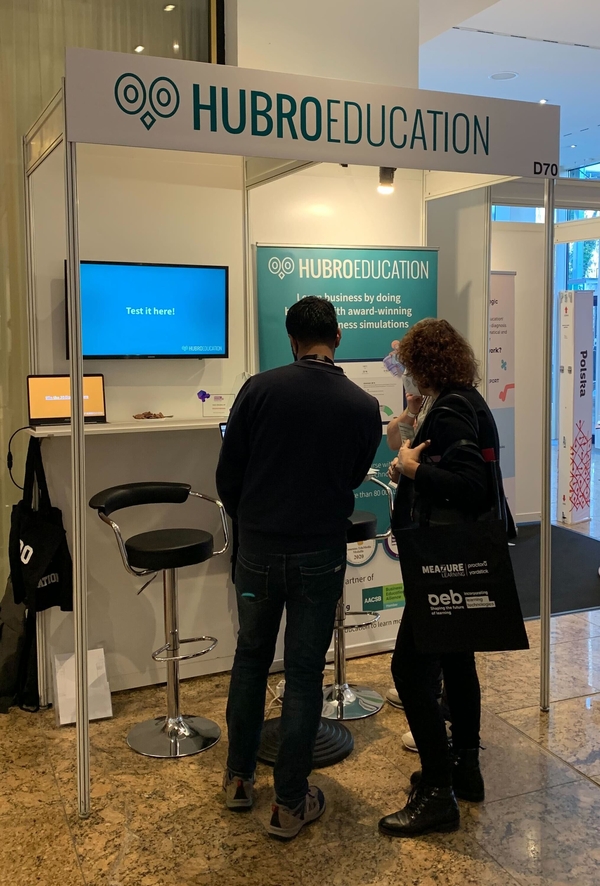 Business Simulations at the learning technology conference
During the conference, educators from all over the world got to test our business simulation games. Speaking to educators from universities and L&D departments, they learned how participants get a deeper and broader understanding of business and how its concepts are connected.
Educators got to test our off-the-shelf business simulations, a lucky few got to test our brand new Hubro Strategic Marketing simulation that officially launches in February 2022.
Have a look at the business simulations that intrigued educators got to test at the OEB Conference below.
People who stopped by our stand were also intrigued by our newly announced partnership with both Harvard Business Publishing Education and AACSB. The awards for our business simulations also got noticed, including our Learning Technologies Award who is also an OEB partner.
The Hubro OEB Competition
The highlight during the OEB Conference was to award Christina from Universität Innsbruck with 30 free licenses for one semester. Our conference competition was a hit amongst the educators, but in the end it was Christina who was lucky enough to get access to one of our business simulations for the upcoming semester.
Speaking to Ahmer during the conference, Christina said the following.
- The Hubro business simulations caught my attention from the very first moment. Relevant case examples and outstanding design. A brilliant learning approach, appropriate for both an academic and a corporate environment. I'm looking forward to using it!
Congratulations to Christina on the licenses, and thanks for dropping by our stand at the OEB conference. We had a blast!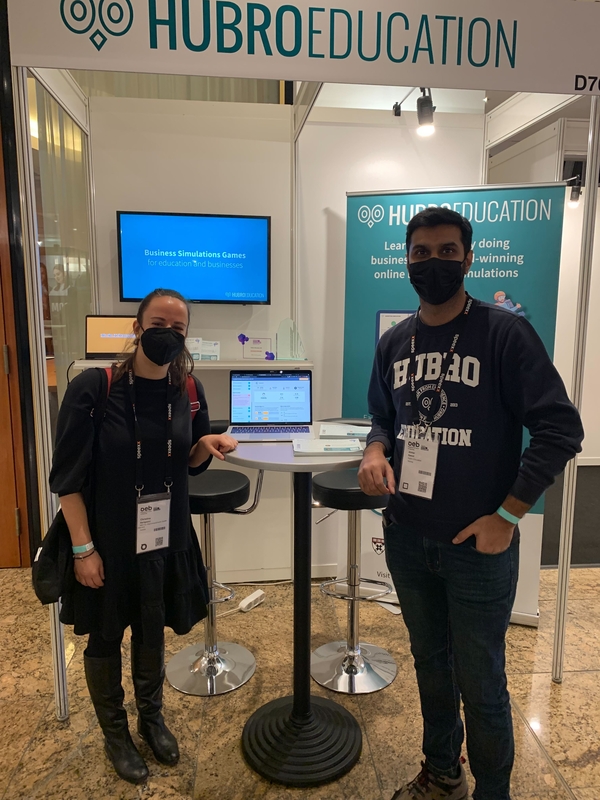 Explore more of our blog for business education, educational business simulations and remote teaching methods.
Back to the blog