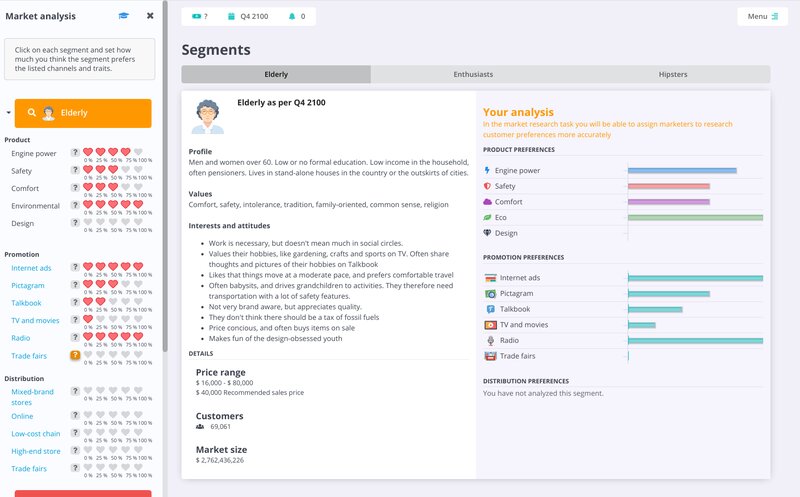 4-12 hours duration with flexible scheduling
Short setup time
Unlimited participants in one simulation
1-3 participants per team
B2C manufacturing case
Available in English, Norwegian and Swedish
Hubro Marketing Simulation
Hubro Marketing Simulation lets your students experiment with how marketing decisions impact its position in the market. It is an online simulation game for courses like principles of marketing, marketing management, marketing strategy and even entrepreneurship.
Get a free trial
What do the students do?
Your students will run virtual production companies, where they will analyse the market, design products, manage promotion and distribution, set prices, invest in technologies to get competitive advantages, and more. They can play in teams or alone, and can compete against each other or with bots.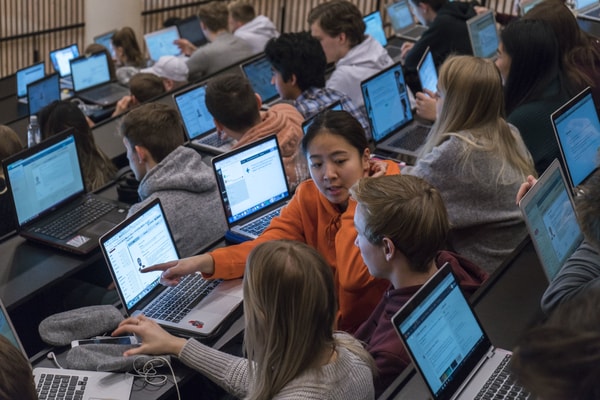 What an incredibly well-made simulation. Super engaging, I kept working with it long after class ended.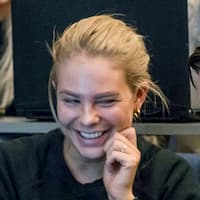 Student
Norwegian School of Economics
This was the most fun thing anyone could have put given us this semester! I loved the competition and the energy in the class. I learned a lot of the basic words and fundamentals thanks to Hubro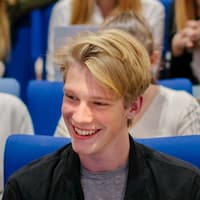 Student
Jönköping University
This was a fun and very educational experience that gave us a sense of "the big picture" in business studies. It was great to be able to work with so many different concepts throughout the simulation, it felt very realistic.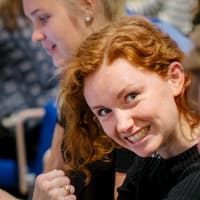 Student
Gävle University College, Sweden
What do students learn about?
Hubro Marketing gives your students a bird's-eye view of a company, while also letting them practice specific marketing skills. It can be used in a wide array of courses, like principles of marketing, marketing management, marketing strategy and even entrepreneurship

Segmentation
What is a market segment? In what ways can we segment a market? How do we use this information in our decision making?

Market research
Can we get a competitive advantage by learning more about the market or discovering a new segment?

Targeting
Which segment(s) should we target in our marketing?

Marketing mix
How do we reach our target segment(s) with products, promotion, distribution and pricing?

Pricing strategy
What's the right way to price our products? Cost plus margin? Value-based pricing? Skimming the market?

Market strategy
What kind of marketing strategy should we have? Should we for instance be a cost leader or a focused differentiator? And how should we respond to the competitive situation?

Market planning
What does the market look like if we analyse it with for instance PESTEL or SWOT? What should our market goals be, and what plan of action will take us to our goals?

Sustainability and ethics
What should a company do when faced with difficult situations, where what's right and what's profitable are not the same?
What does it look like?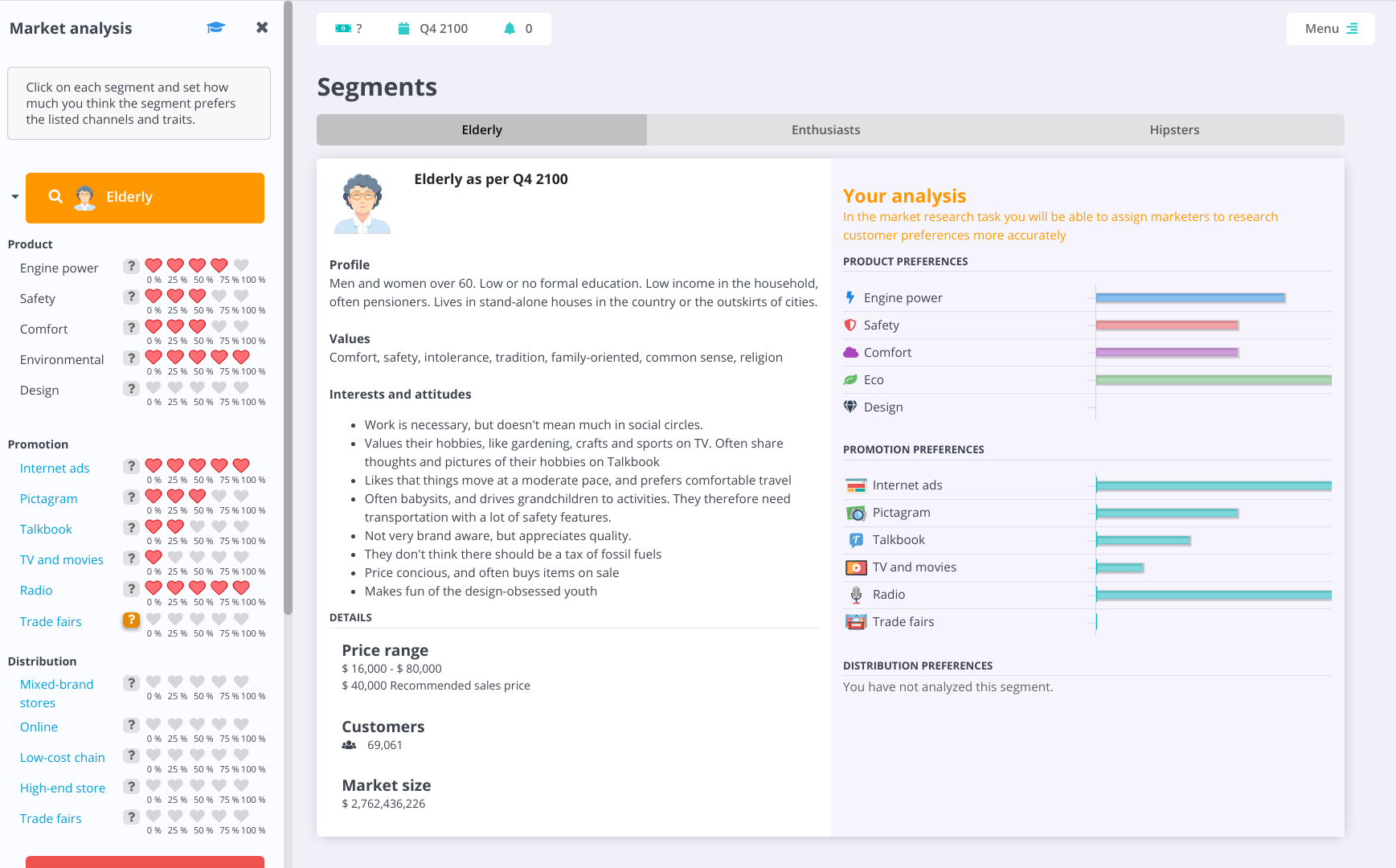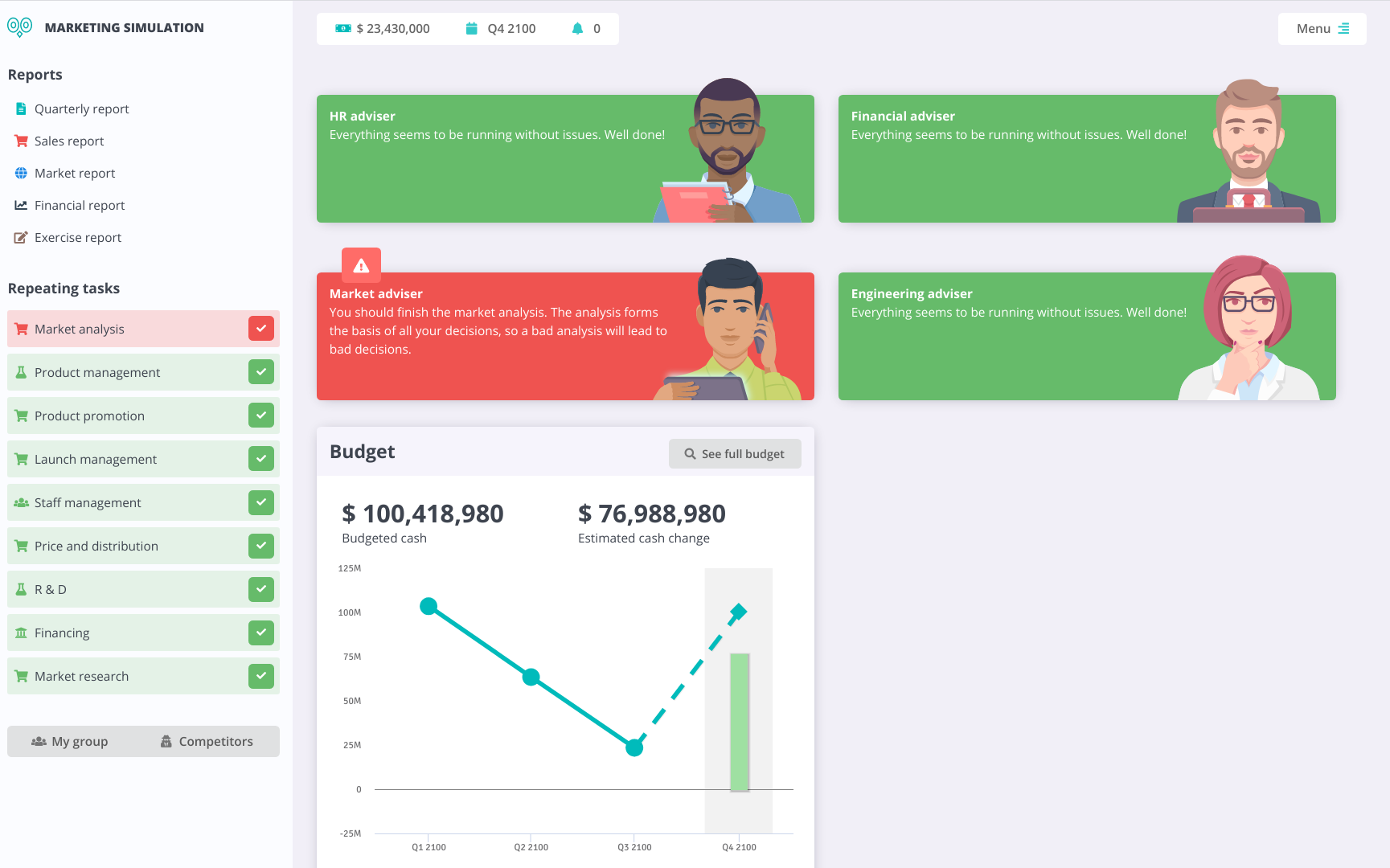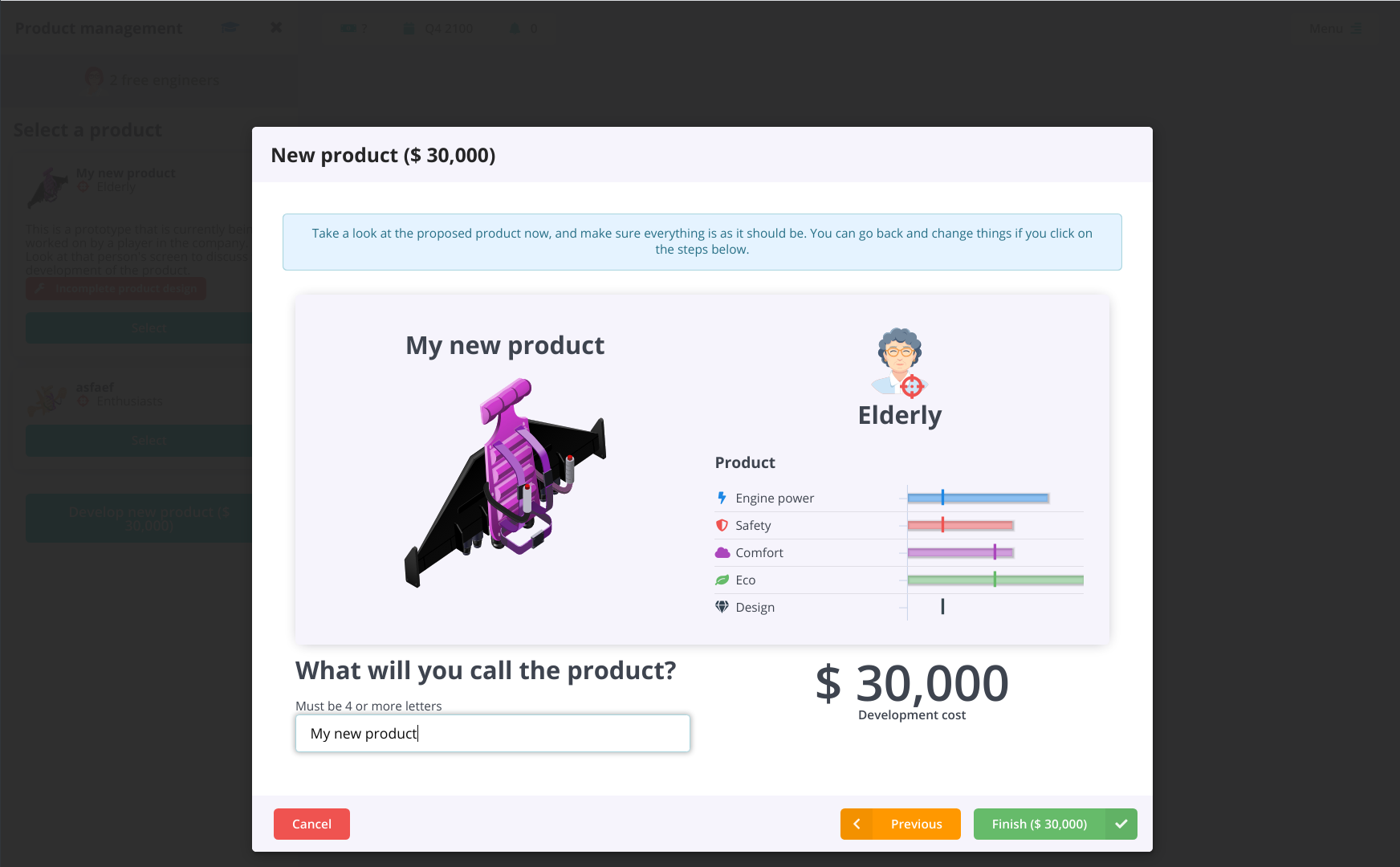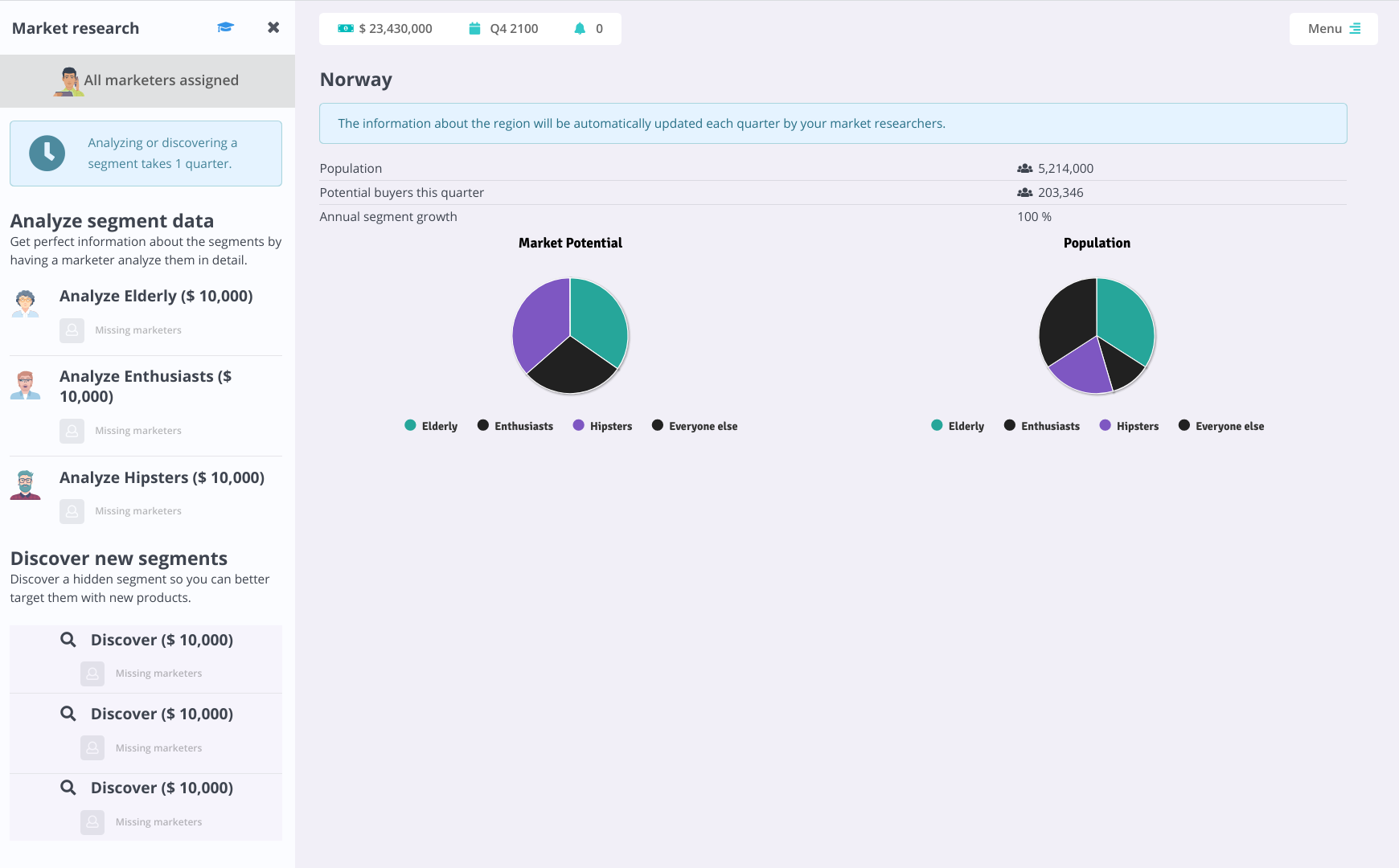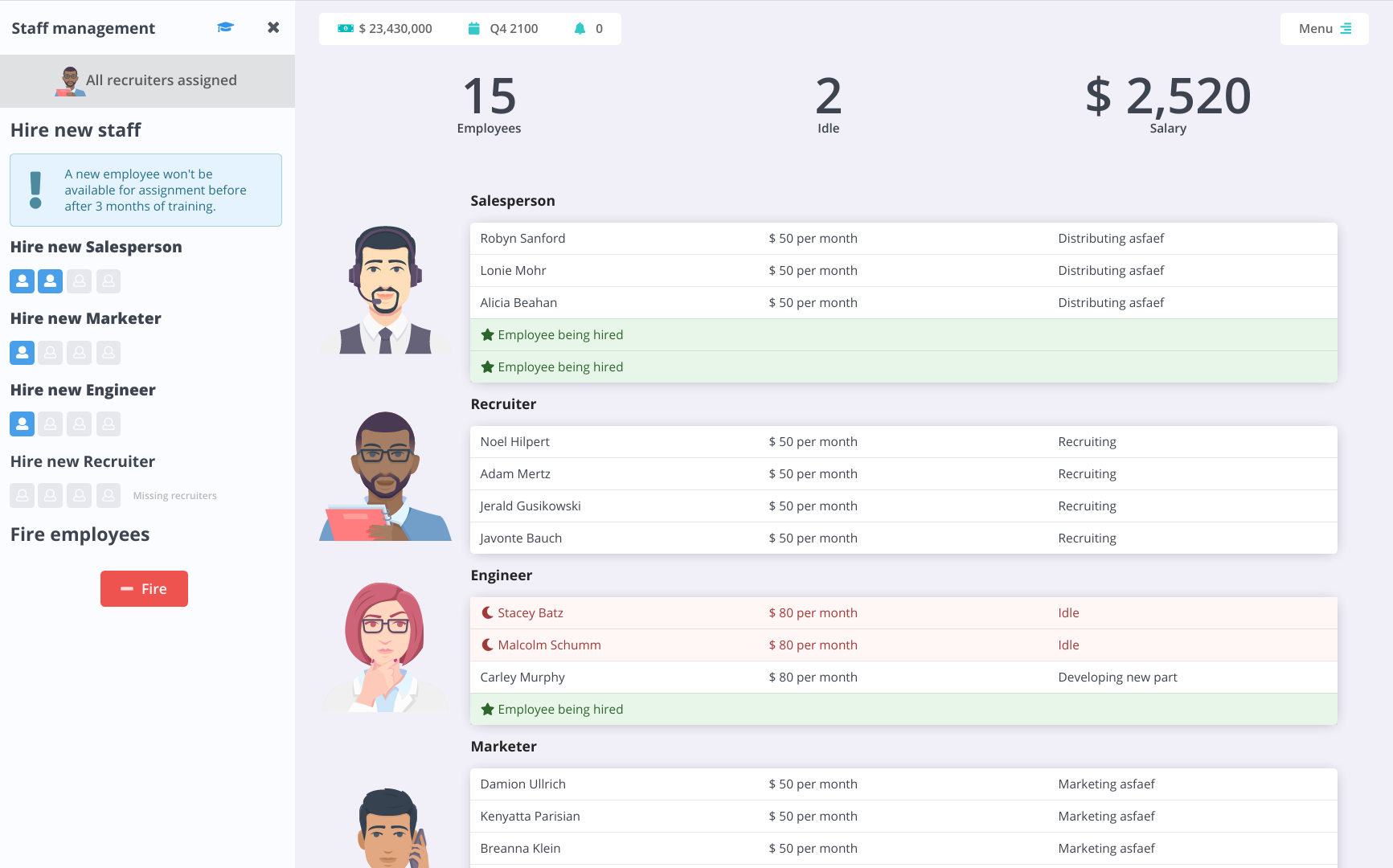 Get inspired - see how other educators use Hubro Marketing
No two courses are exactly the same, so we've made it easy to make your own unique setups for Hubro Marketing. Customize the simulation with content, activities and configurations to make it a great fit for your schedule and syllabus.
Technical requirements
No installation required
The simulation requires only an internet connection and a modern web browser.
Multiple devices
The simulation is designed to work on desktop, mobile and tablet screen sizes.
Supported browsers