What happened in the Business Simulation?
In the Hubro Business simulation it started off in a close race. But as we came into the last quarters, Wings long term decisions paid off. This resulted in them winning qualification round 3 with a clear margin. Congratulations!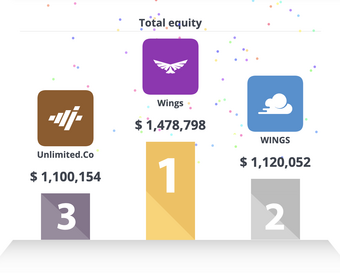 The clear margin illustrated the importance of making a strategy aiming for a long term steady growth by balancing their margins. Wings were the only company who managed to increase their growth rate throughout the quarters. Their competitors in Unlimited.Co and WINGS saw either a steady growth from also making long term decisions or had their growth flattening out.

Congratulations to Wings! And thank you to all the teams participating in the category for Business Simulations.
What happened in the Marketing Simulation?
In the Hubro Marketing Simulation however, the race was quite the opposite. There was only $9,473 separating first and second place in the end. Keeg A/S stayed resilient to the finish line and won marginally. Congratulations to Keeg A/S, and credits to both teams for keeping the competition exciting to the finish line.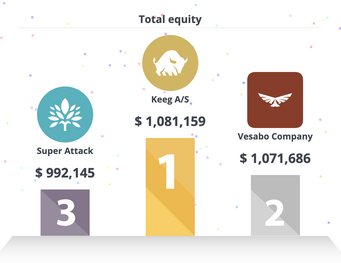 Keeg A/S won after keeping a steady growth by making long term decisions through the qualification round. But it only just secured them a seat in the final. At one point they were behind both Jet To The Pack and Super Attack. Jet To The Pack had the lead for a longer period of time, but saw a decrease in growth rate and ended up with a decline in growth rate towards the end. The runner up, Vesabo Company, impressed with a growth rate that would indicate them winning the qualification round. But as for the rest of their competitors, the growth rate flattened out. In the end, Keeg A/S resilient approach with a steady growth saw them securing a seat in the final.

Congratulations to Keeg A/S for making it to the final in March!
Do you want to participate in our business simulation competition? Sign-up here and get in touch.