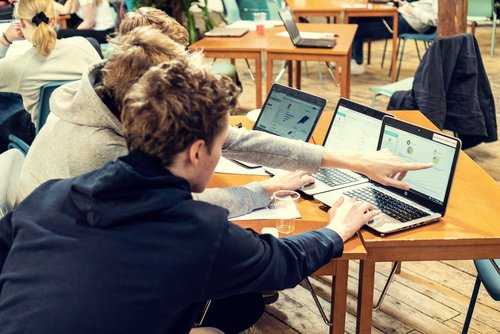 Test your business skills against students from all around in the Hubro Championship - Hubro Education's global business simulation competition. Show your skills in topics like management, finance, marketing and operations, and earn a place on our wall of fame!

This is Hubro Championship
Hubro Championship is a competition in business skills, but also teamwork and critical thinking - the skills the leaders of tomorrow require. Teams from schools all around the world compete to see who can run the most successful company in Hubro's simulations. Each team can have up to 3 students.
There are five qualifying rounds throughout the year (see schedule below), where the winning team from each round is qualified to the final.
The simulations are 10 quarters/turns long, and are played over two weeks (one quarter per 24 hours on working days). The team with the highest equity at the end of the last quarter wins. Each simulation starts on a Monday at midday CET.
There are two competitions in parallel: Hubro Marketing Championship and Hubro Business Championship. Teams may compete in one or both competitions.
New rules in 2020
Schools in more than 20 countries on 5 continents use Hubro's simulations in their teaching. As a result we have completely changed the rules of the Hubro Championship, and have made it an online competition that schools anywhere in the world can join.
Only one finalist per school
Only one team from each school may qualify for the final. If several teams from the same school win different rounds, then it is the team with the most points that qualifies; the other team must give its place to the next in line.
Tickets belong to the team
If a team that was qualified cannot participate in the final, they forfeit their place. The place is then given to the next on the list in their qualifying round.
Diploma
All participants get a diploma showing their participation in the competition. The finalists get a special diploma stating their place in the competition.
Join the Championship!
Any school can sign up student teams to the qualifying rounds. It's completely free to participate in the competition.
The signing up must be done by a business teacher at the school that the teams represent. After that, you'll get a test simulation to practice before the competition starts. The teacher will also be invited to a webinar focused on coaching your students to do the best they can in the competition.
Schools without a Hubro license can sign up maximum 10 teams and may only participate in one qualifying round. Schools with a license can sign up as many teams as their license allows, and may retry in later rounds if they do not win in one qualifying round.
Qualifying round 1
Duration
Monday Sep 14th - Friday Sep 25th
Qualifying round 2
Duration
Monday Oct 12th - Friday Oct 23rd
Qualifying round 3
Duration
Monday Nov 9th - Friday Nov 20th
Qualifying round 4
Duration
Monday Dec 7th - Friday Dec 18th
Qualifying round 5
Duration
Monday Jan 25th - Friday Feb 5th
Finale
Duration
Monday Mar 8th - Friday Sep 19th
History
Hubro Championship started back in 2017, as an initiative to engage schools working with Hubro across Norway to compete against each other in a grand championship. High Schools from all over Norway qualified, and traveled to Oslo for the finals. In Oslo they competed in a heated final against other High School students for the titles of Hubro Business and Marketing champion.
For the Hubro Championship 2021, we're going digital. We want to invite high schools from all over the globe to compete against each other for the title of Global Hubro Champion. Could it be your school?
We'll see you online, for the Hubro Championship 2021!
Prior champions
2021
Will you be the global champion?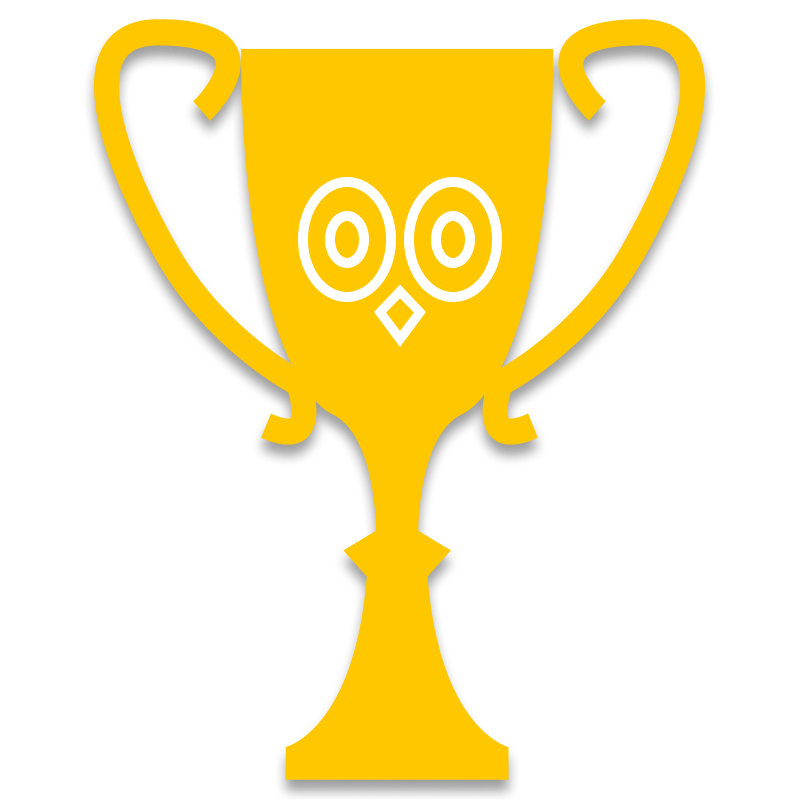 2020
No champion, due to Covid-19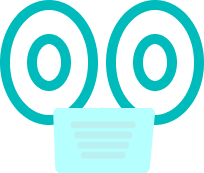 2019
Molde High School, Norway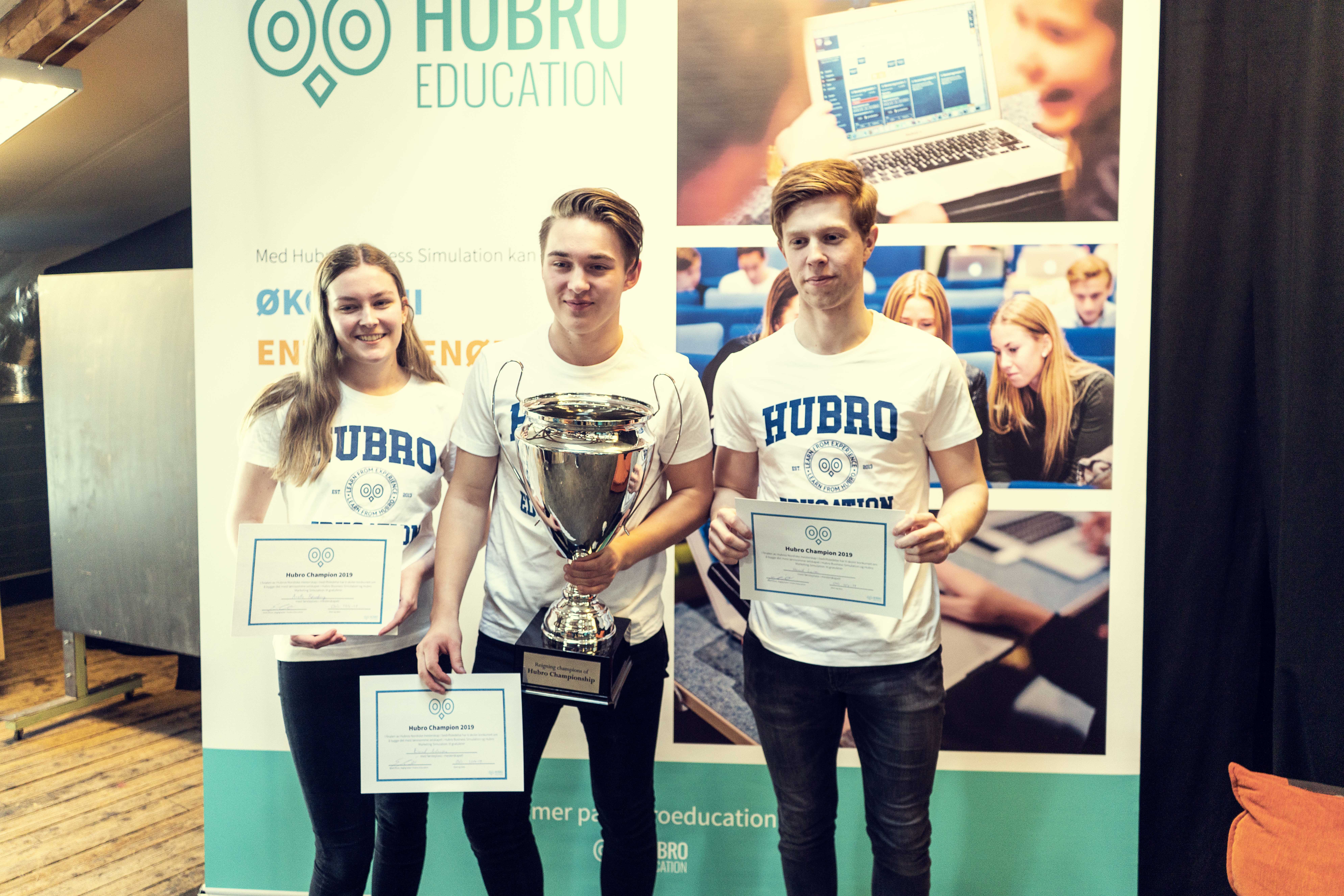 2018
Hadeland High School, Norway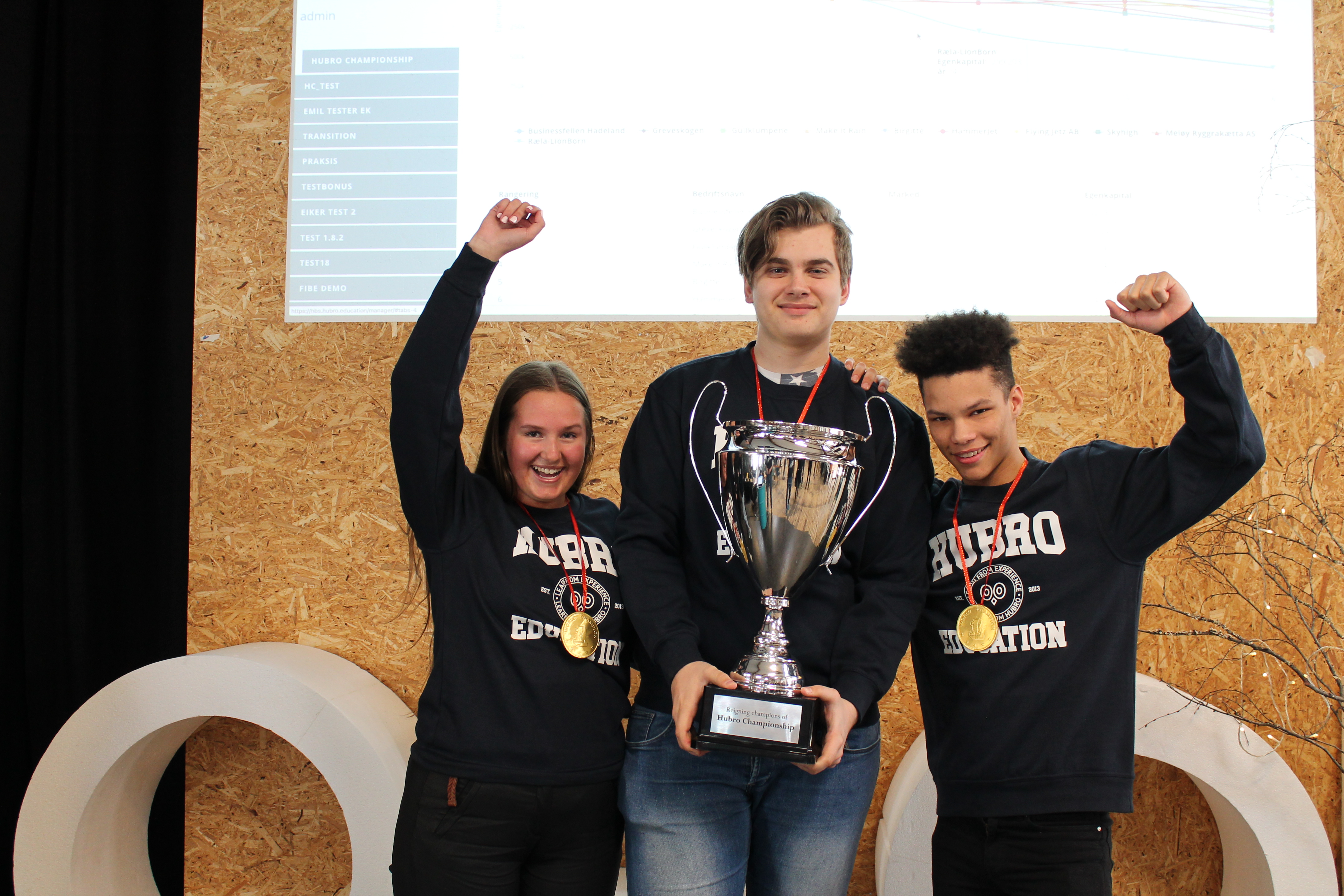 2017
Lena Valle High School, Norway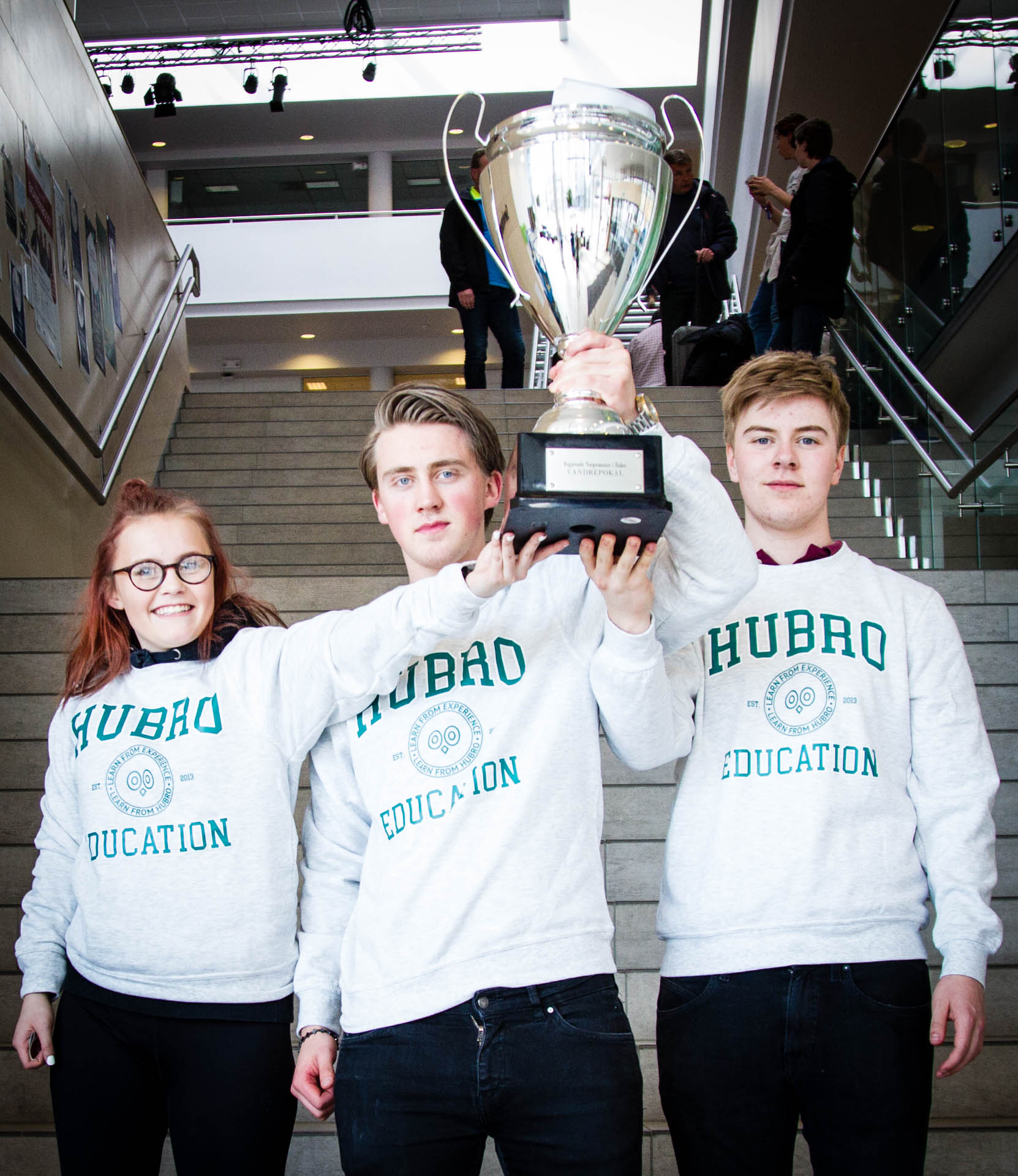 Questions? Any school can sign up student teams to the qualifying rounds. It's completely free to participate in the competition. Reach out to Kristian to clarify any other question you may have!