The Hubro World Champions of 2022 are Skedsmo VGS from Norway and The World Academy from Saudi Arabia, beating students from all over the globe.

Over a period of two weeks, one team from each school went up against students from 5 different countries. In Hubro Business it was The World Academy with a team of the same name that went on to win the final. Skedsmo VGS was represented by "Stratton Oakmont", and came out on top in Hubro Marketing.

Let's take a look at their journey to the top, and hear about their learning experience!
The World Academy won Hubro Business
Congratulations to The World Academy who ended up winning the Hubro Business Simulation category. The World Academy are experienced Hubro users, who saw their finalist team being cheered on by the rest of the school. Some say it even helped their efforts, helping to secure the win in the end!
The winning team consisted of Giovannu, Junhyun, Adnan, Faiq, Shaheer and Prayvin. All 6 contributed to the team's success, with great help from their teacher Lourens De Jager. A successful team, beating the team Sandvand & Gösta AS from Thoren Business School who came in second. Thoren led most of the way, and were just beaten by $40 000 on the finish line.
In true Hubro Championship tradition, this truly was exciting all the way to the end.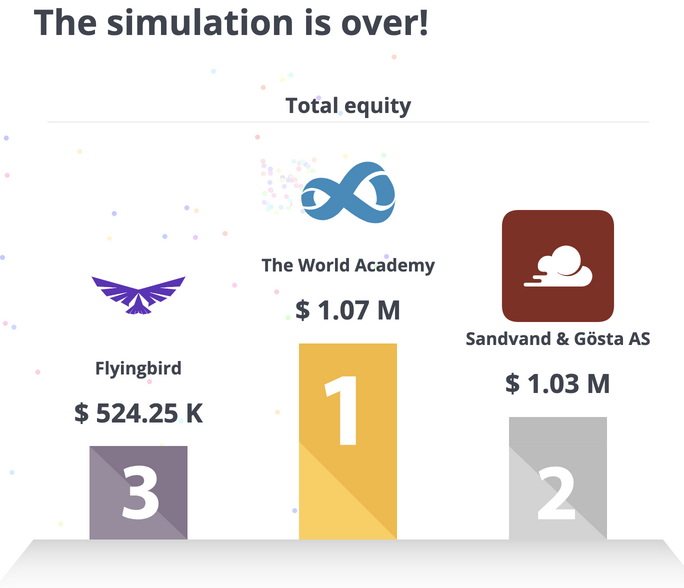 Both teams made a great effort, focusing on the same key ingredient to success: long term decisions creating healthy margins! By balancing their margins and gaining a steady increase in income, they were able to continue their growth. An honorable mention goes to Sandvand & Gösta who put up a real fight until the end!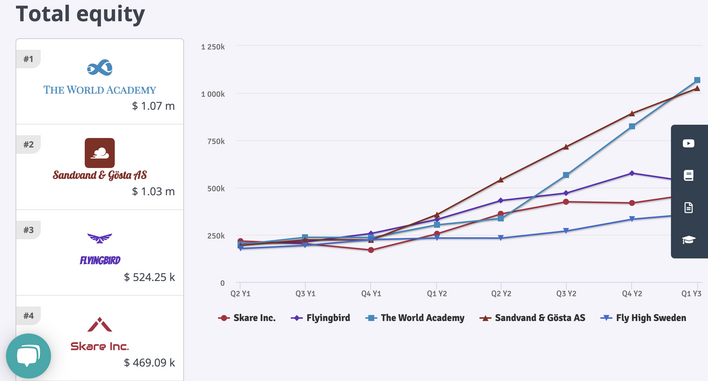 Congratulations to the team from The World Academy! And thank you to all the teams participating in the Hubro Business category.
In the final, we had five schools competing against each other for the title of Hubro World champion. Have a look at the finalist schools below.