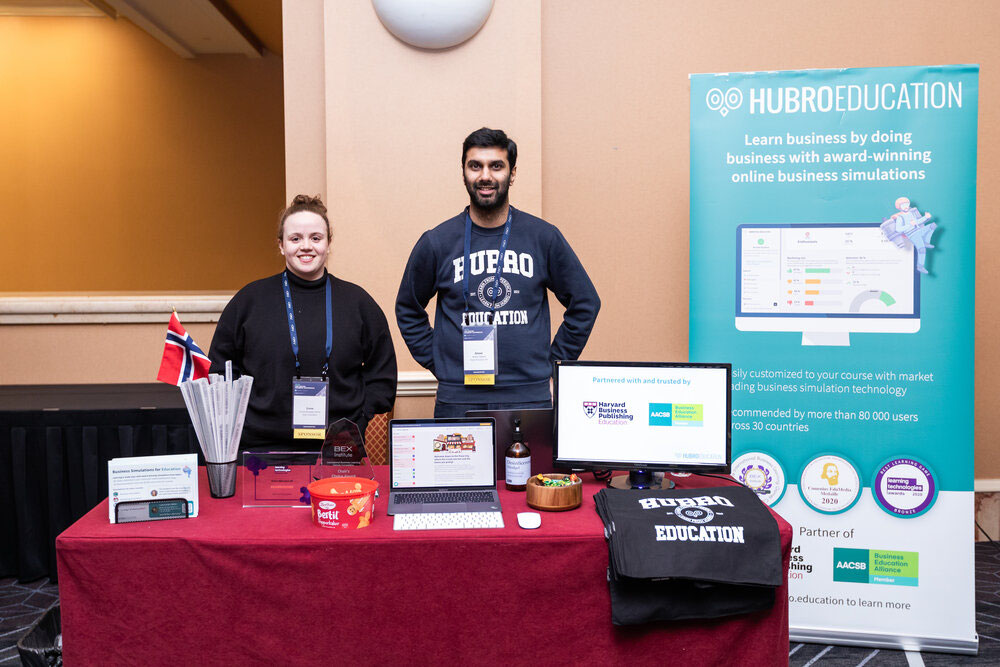 Hubro marketing simulations at the AMA Winter Conference
It was a pleasure to meet Marketing educators and thought leaders at this year's AMA Winter Conference! It was a great opportunity to share our new Strategic Marketing simulation as well as connect with current and future Hubro users.
This year's Winter AMA was time to share, debate, and develop ideas on reconceiving what marketing means in the 21st century. It was a great opportunity for everyone to reconnect and share ideas in the conference setting again.
Showcasing Hubro's Marketing simulations
The conference was perfectly timed with the launch of our new simulation Hubro Strategic Marketing Simulation. We were able to demonstrate the simulation to a host of professors who were attending.
It was great to hear the feedback that the simulation is a great fit for Marketing Strategy courses. The simulation delves deeper into topics such as brand management and market research which gives students a chance to apply these concepts as they learn about them.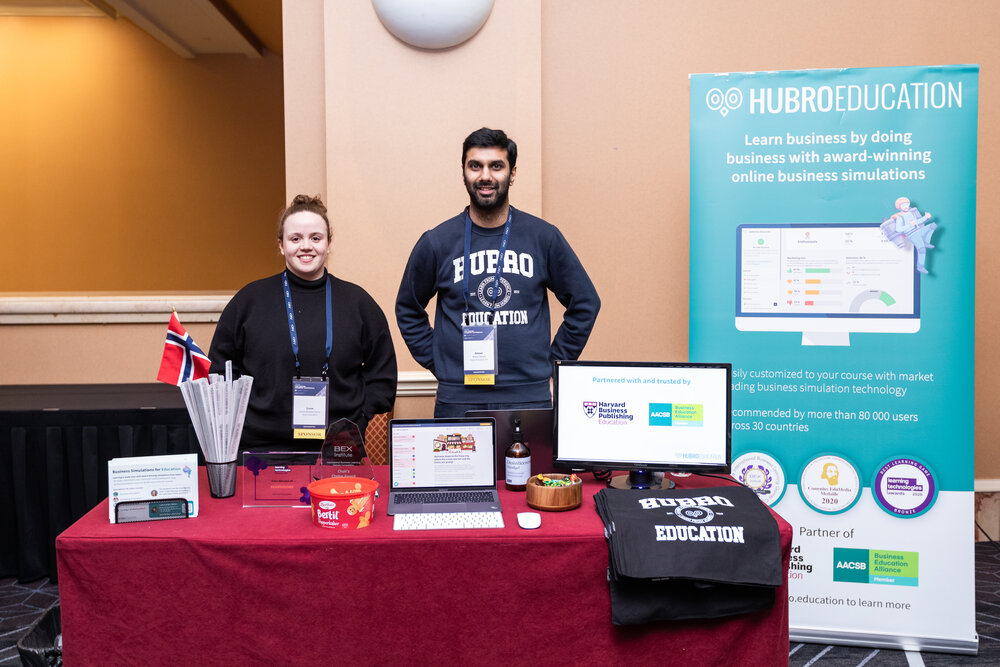 Networking and reconnecting with Marketing professors
This was AMA's first in-person conference since the Covid pandemic began. So it was great to be able to meet clients, some for the first time! Although we were in Las Vegas, we had visitors to our stand from all over the world - including Norway!
It was a nice reminder that things are slowly getting back to 'normal' and that there's nothing like being able to show our business simulations in person. Speaking to educators and hearing their thoughts on learning engagement and marketing simulations was really interesting.
Looking at Hubro's Marketing simulation they learned how participants get a deeper and broader understanding of marketing and marketing strategy.
Marketing simulations in marketing education
On each day of the conference we also presented on why marketing simulations are so beneficial in marketing education. More specifically we talked about how Hubro's simulations can be so easily adapted and customized to each course.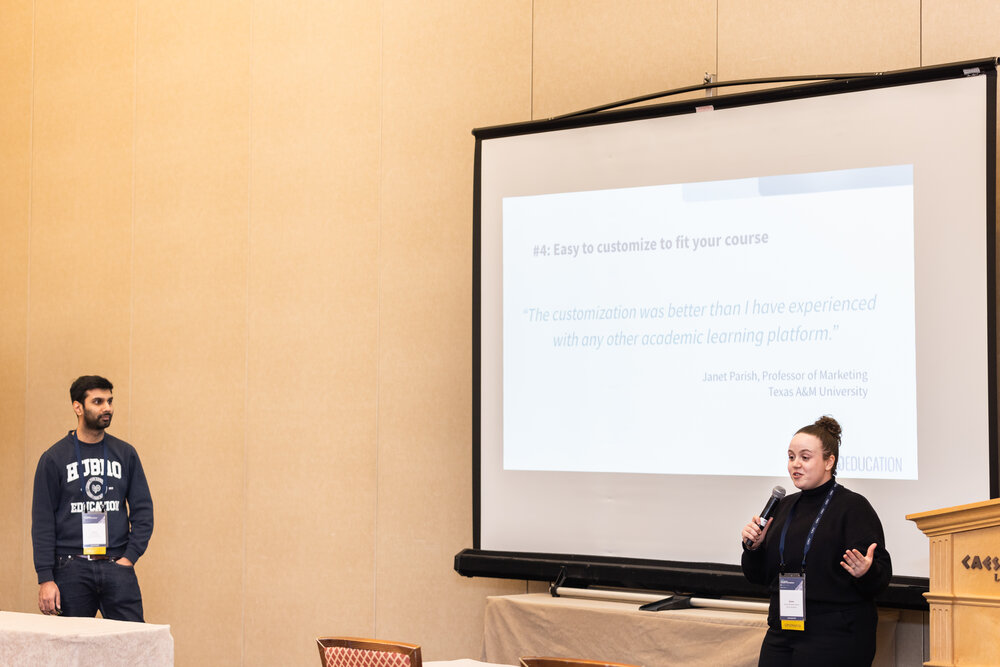 The sessions were a great chance to demonstrate what makes Hubro's marketing simulations different. It also opened up the floor for educators to discuss how and why they use marketing simulations in their teaching.
Learn more about Hubro's marketing simulations
Today, the marketing simulations are used in more than 30 countries. Creating engaging and valuable learning experiences for future marketing professionals. Learn how they are used by professors all over the world through their simulation pages.
Thank you to the AMA for a great conference!
Explore more of our blog for business education, educational business simulations and remote teaching methods.
Back to the blog