St. Mary's Catholic High School, Dubai and Molde VGS, Norway are the winners of Hubro Championship Round 2. They have secured their places in the Hubro Championship final. Students Hafsa and Anna in team Carpe Noctem won the Marketing simulation, and Daniel and Eirin of Jet won the Business simulation.
How they made it to the final
Both teams held out their strategies and made long term decisions which saw them come out on top in this round. Earning the most equity through their profits and balancing their margins well meant they were worthy winners of a place in the finals!
We want to congratulate both teams on their achievement! We are excited to invite both St. Mary's and Molde VGS to the final of our business simulation competition in March.
Do you want your school to compete in the business simulation competition? Then you can learn more about it here. There are still three more qualification rounds that your students can compete in and potentially get to the final.
Remember that there is no limit to the number of qualification rounds you can attend if your school has a Hubro license. Get in touch with one of our associates if you want your school to have a Hubro license.
Their reaction to the marketing simulation competition
We wanted to know how the students at St. Mary's Catholic High School, Dubai experienced qualifying for the final. They had never played Hubro before so it was a very impressive win. We reached out to the winning team and asked them to tell us about their experience.
Here's what Hafsa and Anna had to say:
We feel honored to have been able to participate and are overwhelmed with the results. We believe our teamwork and dedication was the key to Carpe Noctem's success.

We found it a very interesting and engaging way to get hands-on experience about how different components of a business operate together and how it is important that they complement each other well.

Overall it was fun, educational and kept us on our toes.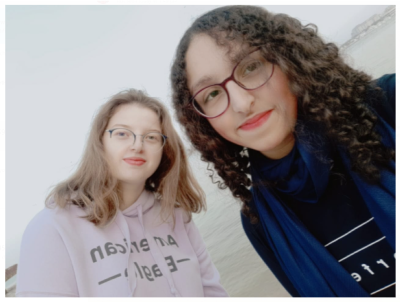 Thank you to all of the teams who have participated in the Hubro Championship so far. We are excited to host Carpe Noctem and Jet in the finals in March, and hopefully you all will perform as well in the final as you did during Qualification Round 2!