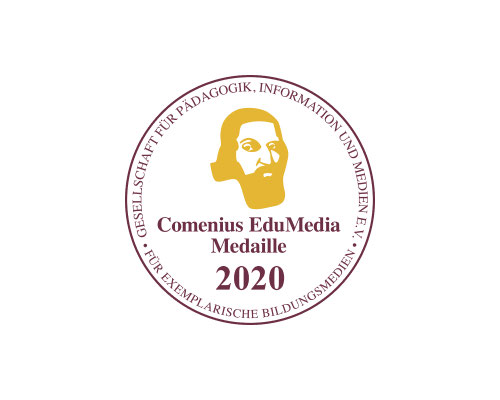 Another International Award for Hubro's Business Simulations!
Hubro is proud to announce that we have received the award for "Best Computer Game to Promote Competences" at the 25th Comenius EduMedia Awards in Berlin. We are honored to receive this award for our business and marketing simulations.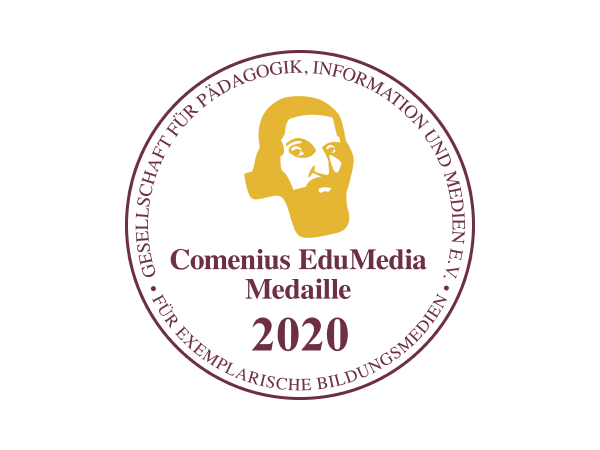 How our business simulations were nominated
With over 200 applications received from 14 countries, we are delighted to be recognized by this award.
Read their press release prior to the announcement here.
The application process included a written submission and access for the jury to test the business and marketing simulations. The panel of 24 judges used this to decide that Hubro simulations were the worthy winners of the prize!
Although we of course couldn't attend the award ceremony, we tuned in via a livestream, where we watched our award get presented and commended with the following speech.
Read their award statement on our business simulations
Ladies and gentlemen, when assessing an educational software, and in particular a learning simulation for young people, an important question is whether the program is attractive to the user group. Furthermore, what's the best way to engage users so it does not become dull?

Hubro Business and Hubro Marketing is suitable for any traditional or modern company. On the one hand, the learners work with products which stimulate their imagination, namely jetpacks that you can fly with, giving a glimpse of the future that they can shape. Who hasn't dreamed of flying, with or without a jetpack?

This in itself makes the simulation attractive for the target audience. The goal is to give learners the opportunity to run their own company. In this way, students learn all aspects of business. At the same time, the instructor can assist you, assess your performance and see what decisions you make.

Pedagogically, it is excellent. The simulation follows all principles to ensure development of knowledge, and enables learners to become autonomous decision makers. The simulation enables learning through gaming, but also through the language. The visual simplicity does in no way impede it's pedagogical value. The visuals make it easily understandable and ergonomic to apply.

The simulation covers all operational and financial aspects of the company, and learners manage marketing, research, development, production, market assessment, financials and budgeting. In every quarter, which are the rounds in the game, learners can see accounts and market reports.

Hubro Business and Hubro Marketing check every box of a modern and imaginative pedagogical learning game. The jury deems that such a complete product is worthy of a Comenius medal.

Congratulations!
Get in touch to try the award winning business simulations
Thanks to the Comenius EduMedia awards
We would like to extend our gratitude to the jury at Comenius who since 1995 have been promoting educational media. Awarding media that is outstanding in terms of pedagogy, content and design with the Comenius EduMedia awards.
We look forward to proudly displaying our award.
You can learn more about our award-winning simulations here:
The event that took place in Berlin

Explore more of our blog for business education, educational business simulations and remote teaching methods.
Back to the blog