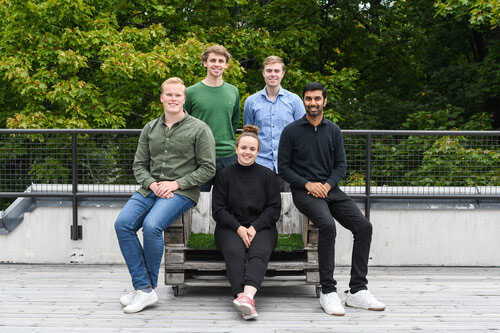 Our 2020 highlights and what we're looking forward to in 2021
2020 was a strange year for everyone, but here at Hubro we have made the most of a tumultuous year. With the world of education going virtual overnight, we have been able to work with people all over the world. In 2020 we saw company employees and students engaged online with Hubro business simulations through distance learning.
We have been very fortunate to have some successes we can celebrate going into the new year.
Looking back at the positives from 2020

Our team grew
In March Hubro welcomed 3 new trainees to the team, just a few weeks before the pandemic hit! This expansion brought us up to 10 members in the team.
The trainees joined Hubro as Global Marketing trainees. Since then they have progressed into their own individual roles. It increased our capacity to bring engaging learning experiences to more people and showcased our growth as a company!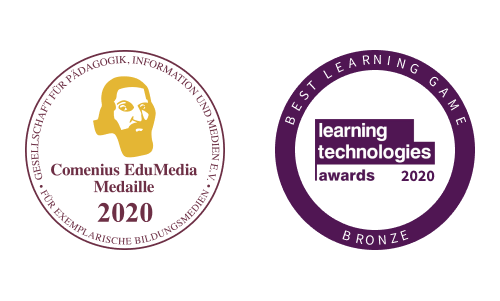 Our awards
2020 also brought Hubro Education into the spotlight in educational awards. Hubro business simulations won prizes at both the Comenius EduMedia Awards in Berlin, and the Learning Technologies Awards in London.
We tuned in online as there were of course no physical ceremonies. Hubro business simulation won best learning game at the Comenius EduMedia Awards, and Bronze in the Best Learning Game category at the Learning Technologies Awards.
We are really proud of these achievements. It is great to see our business simulations recognised at these international awards.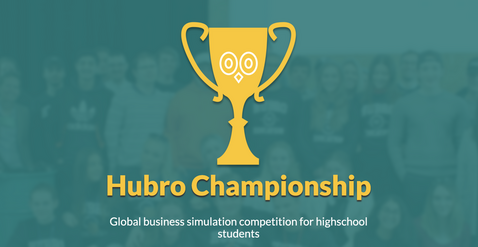 Hubro Championship
The additional challenges 2020 brought also meant that our annual competition for high school students moved online - and international!
The Hubro Championship was opened up to all schools across the globe. This resulted in the over 1,000 students from schools from over 20 different countries competing!
This was the first time we ran the competition totally virtually. With one more round to go, we can safely say that it has been a success. Students have competed in both Hubro business simulation and Hubro marketing simulation. So far we have schools from Qatar, Norway, Dubai and Hong Kong in the final.
You can read about the first simulation rounds by following this link to our business simulation blog.

What do we want to achieve in 2021?
New countries
Hubro business simulations are used in over 25 countries. With the world becoming more online every day, we can't wait to start working with schools and businesses in some new countries!
The pandemic has really shown how you can create great working relationships online. You can have a great meeting over Zoom. You can get great support using a chat feature. And best of all - you can talk to people who are thousands of miles away.
We really look forward to talking to more of you around the world.
Continuous development of new features
Our developers at Hubro Education are continuously working to improve and develop our business simulations. User feedback plays a big part in what we do in our development. This means that changes and developments to our business simulations only make the experience better for our users.
In 2021 this will remain the same. With a new instructor training platform, Hubro Academy, currently in development, as well as new features for the simulations, there is a lot to come.
So keep looking out for the new updates and features!
Building on our momentum
At Hubro we were very fortunate to be able to bring our business simulations to even more people across the globe in 2020. We don't take this for granted and are very grateful to continue to do this.
In 2021 we hope to build on the work we laid down in 2020. We want to continue creating engaging learning experiences for learners.
We have lots of exciting events to look forward to including the Hubro Conference (Norwegian) and the final of the Hubro Championship.
If it is possible we also look forward to some traveling and meeting more educators, and bringing business simulations to even more learners.
In the end, we look forward to being working with you in 2021!
Explore more of our blog for business education, educational business simulations and remote teaching methods.
Back to the blog