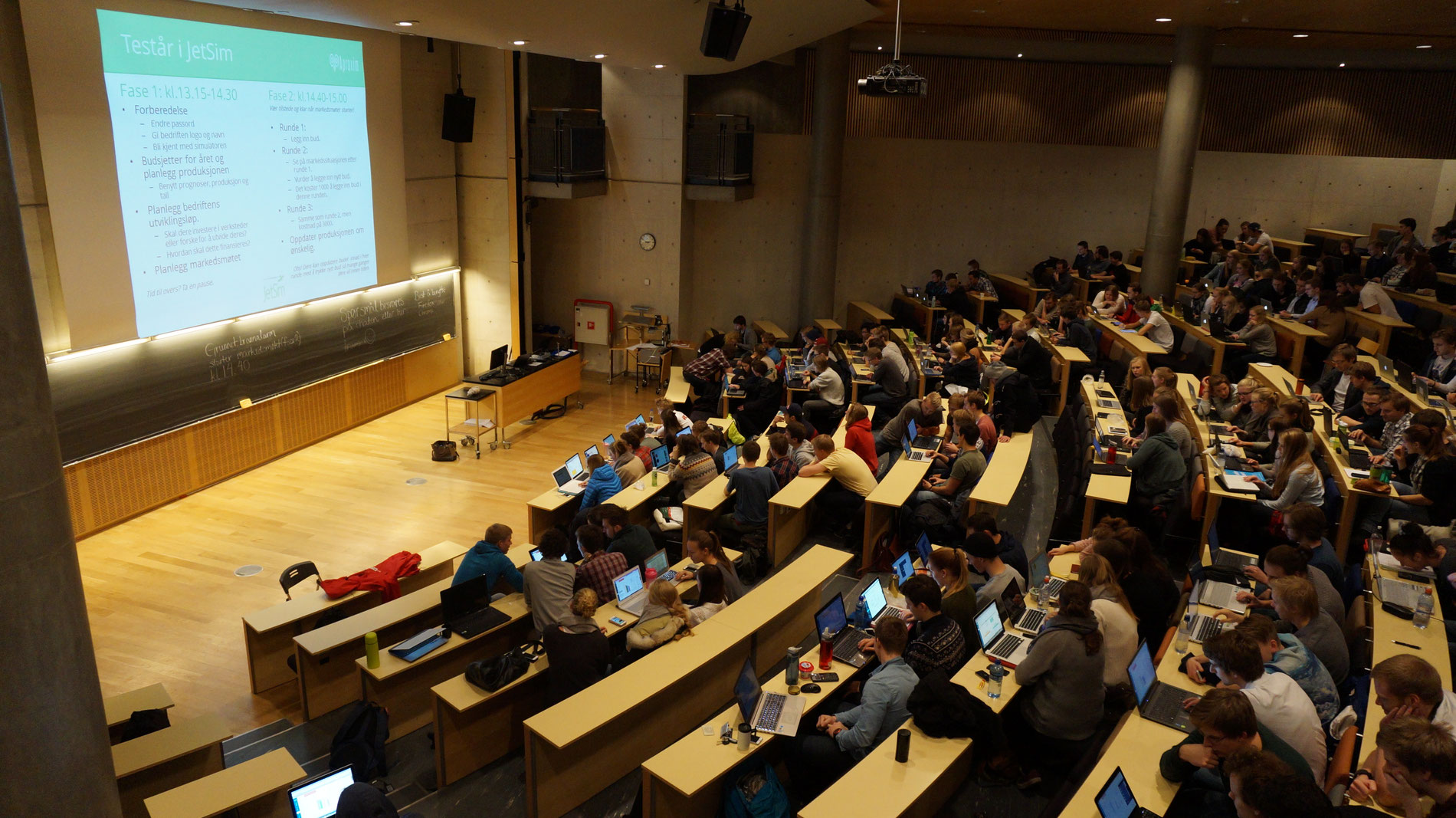 How NTNU weaved sustainability into their Business 101 course
Educators face a challenge as universities make sustainability a theme in their study programs, "how do you make sustainability an integrated part of a course and not just a footnote?". We talked to Peter Berling, professor of industrial management at the Norwegian University of Science and Technology (NTNU), as he found a way to weave sustainability into their Business 101 course.
Sustainability is a pressing matter, but also a multidimensional problem.
Every year he gives more than 2000 engineering students an introduction to finance and economics in NTNU's Technology Management courses.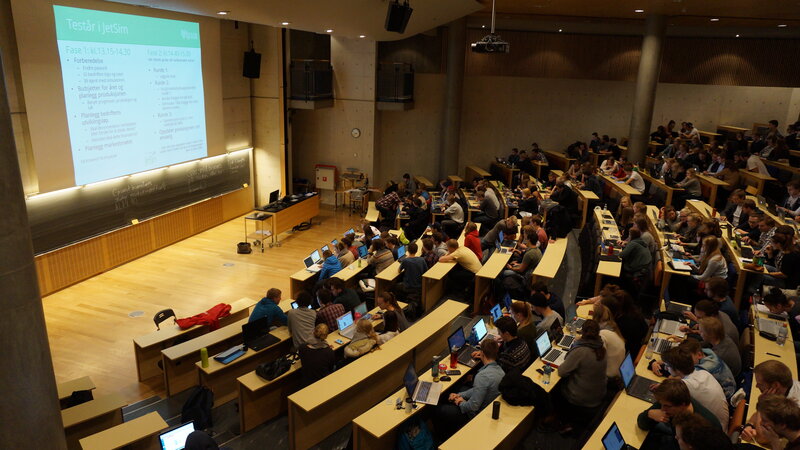 To Berling and his colleagues, the solution for how to merge business and sustainability was obvious: sustainable business simulations.
We saw that an expansion of Hubro Education's business simulation tools could capture both environmental and economical dimensions.
From Business simulation to Sustainable Business simulation
Berling has used the Hubro Business simulation in his courses for years.
Our experience is that simulations help students gain a better understanding of the theories that we cover and how they're interrelated.
Though sustainability has been on NTNU's agenda for years, it was just last year that it trickled down to the course level.
Peter Berling immediately saw that the business simulation could provide the students with new perspective on sustainability, particularly from the perspective of businesses.
The decisions that students make in the simulation are financial trade-offs, so we hoped that Hubro Education could expand it to also capture environmental and social trade-offs as well.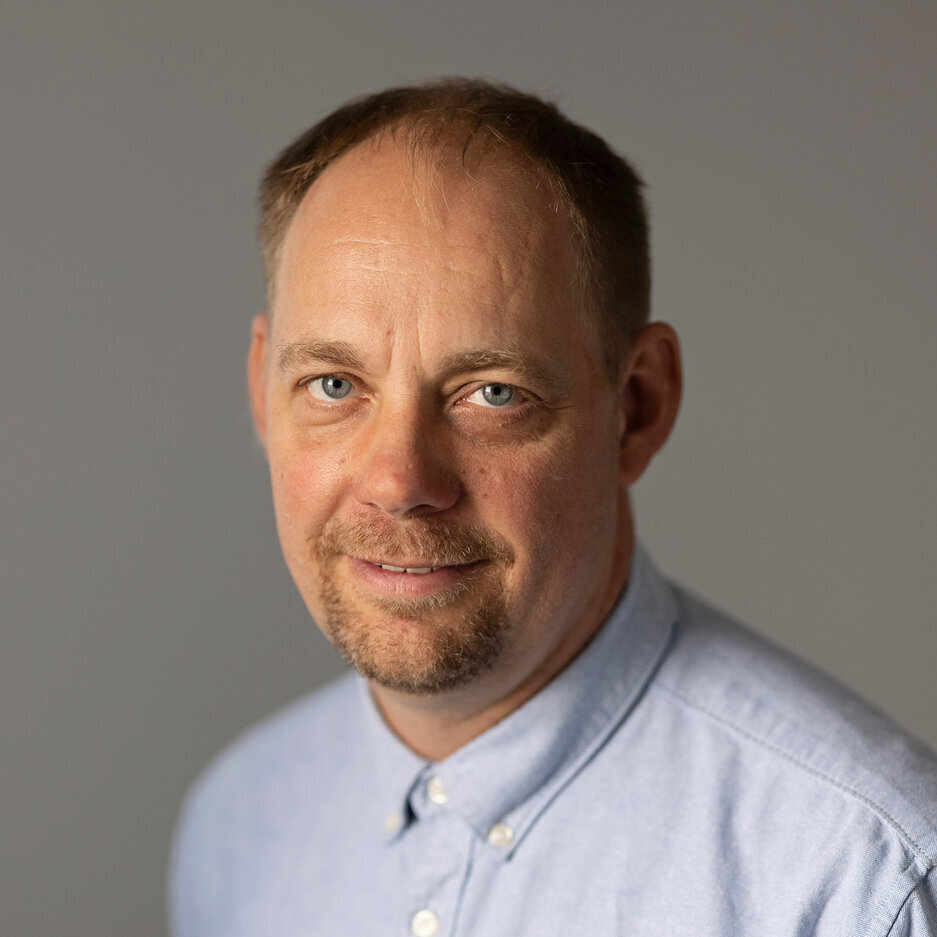 The Hubro team immediately got excited by the suggestion. We've since interviewed professors, done research on perspectives and theories on sustainability, and developed our own models.
In just under a year after NTNU made their request, the Hubro Sustainable Business simulation was completed. And now more than 800 students have used the sustainability simulation in the Technology Management course.
We look forward to implementing the new sustainability business simulation and feel confident that it will garner even more enthusiasm from the students in future courses.
Explore the Sustainable Business and Finance simulations 🌱
How the Technology management course uses Hubro Sustainable Business
The Technology Management course is a melting pot of business concepts. They start by covering entrepreneurship, then organizational theory, and finally finance. Sustainability is a common thread that runs through all three parts of the course.
The entire course is wrapped up with the sustainability business simulation, which runs through the final week before the exam period. The students work in teams of 3 and complete the simulation asynchronously, as the sheer size of the class makes a synchronized simulation challenging.
In the simulation, the students are tasked with running their own virtual manufacturing company. They face many challenges related to both environmental and social issues. Both customers, investors and government are pushing for the companies to become more sustainable, which is easier said than done.
A core concept and challenge is related to alternative costs. Any expenditure related to becoming more sustainable does not go into marketing, developing new product lines or process optimization that cuts cost. Thus students can't just put all their money into environmental and social responsibility, they have to balance it with financial sustainability.
Comprehensive assessment through simulation
In addition to completing the business simulation itself the students have to complete several sets of exercises where they apply key concepts from the syllabus. One exercise covers investment analysis, another covers ratios and key-figures.
These assessments are automatically corrected, making the job to check who's completed the simulation a breeze for the instructors and their TAs.
But that's not all. A valuable learning outcome from the simulation is related to the students' understanding of how companies create value while striving to be socially and environmentally responsible. Therefore the students are tasked with writing a reflection report where they articulate their observations from the simulation.
This reflection activity is a core component in the learning experience. It's important both to enhance knowledge retention and to give the students explicit learning outcomes from the simulation. In NTNU's case, with the jumbo class of 800 students, the assignment is just read and approved or rejected, but nevertheless it's an important learning activity.
In sum the students get assessed on their ability to apply the specific tools in the syllabus, as well as their ability to apply the concepts in a holistic business case.
If you want to learn more about the simulation or NTNU's use case, please book a meeting with us below.
Explore more of our blog for business education, educational business simulations and remote teaching methods.
Back to the blog