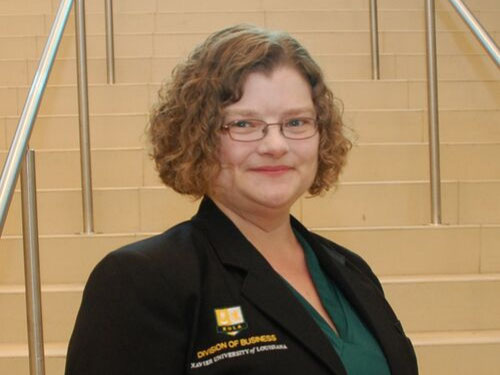 Less lecturing and more learning with Hubro's Marketing simulation
Xavier University professor Amanda Helm uses Hubro's Marketing simulation as the focal point of her Marketing Strategy course. Learn how switching to Hubro has allowed her students to achieve greater learning outcomes as well as developing critical career-ready skills.
Marketing Strategy at Xavier University
With 20 years of experience teaching marketing, Professor Amanda Helm has spent the last 11 of those years at Xavier University in Louisiana. As an Assistant Professor of Sales and Marketing, Amanda teaches Marketing Strategy amongst other courses.
For this course Amanda uses the Hubro Marketing simulation as the foundation. We asked her why she believes marketing simulations are so important for marketing education, and how she uses Hubro to give her students the best experience possible.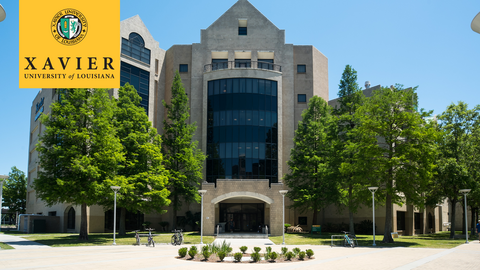 The importance of simulations in marketing education
Simulations are a popular tool in marketing education. Especially in courses such as Marketing Strategy that Amanda teaches. There is no substitute for experience, and often a tool like marketing simulations is as close to real world experience as students can get whilst studying.
Amanda found that the marketing simulation provided the chance for students to apply and practice what they were learning. Her students also found the competition a key motivator to dig deeper and understand the concepts in greater depth.
Research shows that students learn most by practicing and getting feedback, and the simulation game makes it possible for them to get far more realistic practice and more efficient feedback than I could ever provide without it.

It also nurtures a healthy competitive spirit and uses their intrinsic competitive nature to motivate the students to dig deeper.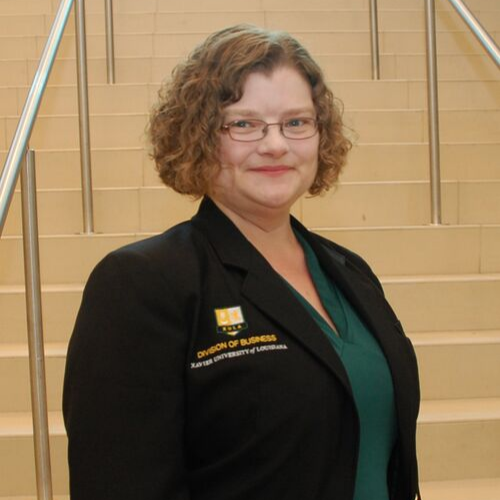 Business simulations give students the chance to learn from mistakes
Many students don't have the access to internships at large companies. Even if they do, it is not often they are working with daily operations or business strategy.
Business simulations can give students a far more in depth experience with concepts such as business finance, strategy and decision making. Amanda found this to be the case with her students.
While working with real businesses naturally provides some important experiences that a simulation cannot, a simulation also provides key benefits that real business experience cannot.

The finite, structured world of the simulation allows the students to get up to speed quickly. In a single semester, they have the ability to try different strategies, see their results, learn, try again, and see improvement.

When we do live case studies with real clients, we have to be concerned about managing the business relationship and providing a unified front on business recommendations, so public failure is not an option.

In the simulation I have the luxury of allowing underperforming students' businesses to fail so they can learn from their mistakes.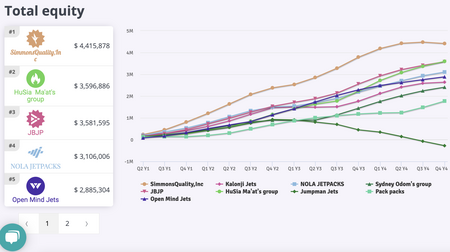 A course centered around the Hubro Marketing simulation
Business simulations can be integrated into courses in many different ways. At Xavier, Amanda chose to build the whole class around the marketing simulation.
This is an excellent way for students to really get an extensive understanding of marketing concepts. The students are engaged throughout the course by giving them an immersive experience with the knowledge they are being taught.
Amanda explained why she chose to make the marketing simulation such an integral part of her Marketing Strategy course.
I build the whole class around the simulation. Students play three graded 4-year, solo games against the bots, a benchmark/pre-test game, a midterm game, and a final game.

These solo games against the bots give the students instant feedback, and they also complete a reflection assignment after each game. We compare both their game performance and their reflections and the students are proud to see how much they grow through the semester.

After they complete the tutorial and benchmark games, we start an ongoing competitive class game. The students play against their classmates, one quarter for each class period. Each class period we find out results and award quarterly and yearly bonus points for different business metrics, both to stimulate friendly competitive rivalry and to teach business metrics.

Finally, at the end of the class students play a team game. I also have several optional solo games against the bots open all the time as "test markets," so students can have fun exploring and truly "playing" in the game without a grade attached.
This is a brilliant use of Hubro simulations robust abilities to be adapted to different settings. Allowing students to practice non-competitively and then compete in a new market to demonstrate what they have learned.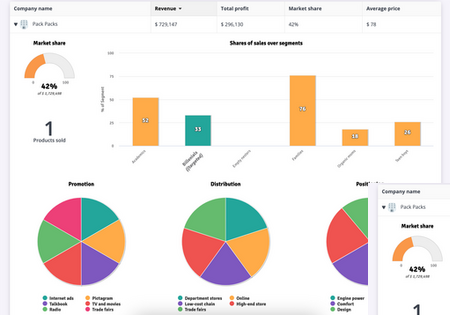 Want to test Hubro Marketing?
Choosing Hubro Marketing was discovering a better simulation
Amanda is familiar with using business simulations in her teaching, and as using one before she started using Hubro Marketing. We were really happy to hear that switching to using Hubro gave both her and her students a better learning experience.
I had to switch to this product at the last minute when the simulation I previously used discontinued key features.

In about a week I went from feeling very resentful of the extra work involved with a last minute switch to feeling grateful that change pushed me to discover this much better marketing simulation.
Getting started with a new simulation can feel daunting, but as Amanda found, Hubro's business simulations make this process as easy as possible. Professors and instructors testing the marketing simulation is an important part of preparing to use the simulation with students.
I did spend many happy hours playing the game, which I view as necessary so I can be very intuitive and fluid when responding to student questions.

The tutorial game and tutorial videos did a great job of explaining the simulation, so that saved me a lot of time on creating instructional materials for students, compared to other marketing simulations I've tried in the past.
Less lecturing, more learning
There are a lot of business simulations for educators to choose from today. When we talk to our clients we are always interested to hear why they continue to choose Hubro. It was great to hear that Amanda also feels that Hubro's marketing simulation makes a more active and engaging learning environment.
I don't have to spend as much time lecturing because the students discover and actually use the concepts in the game.

My goal is to get students to use business data to make strategic choices, and they're not going to learn that through lecture.

The marketing simulation is a great fit for my class. I have designed some assignments where students are guided to make decisions, then get data and use business metrics to analyze those decisions, thus discovering they make much better decisions when they use business analytical tools.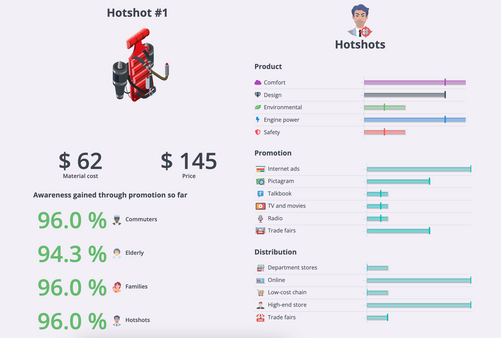 Giving students a chance to grow
Of course, what students get out of the course is one of the most important things to look at. In Amanda's class, with the marketing simulation at the centrepoint, students are displaying growth, enjoyment and engagement.
Most students find the game more fun than a traditional class format.

They show tremendous growth throughout the course in both their game performance and their use of business analytical terms for decision-making.

Students have told me they are motivated to come to class just to find out their game standings, and sometimes they even take selfies when they make it onto our class bonus leaderboard.
Thank you to Amanda for sharing her experience with the Hubro Marketing simulation. We look forward to more students at Xavier enjoying this great and valuable learning experience.
Give your students the same experience
...the marketing simulation game makes it possible for them to get far more realistic practice and more efficient feedback than I could ever provide without it.
Take Amanda's word for the Hubro Marketing Simulation, and give your students the same learning experience. Get in touch today to see how easily you can implement Hubro's simulations into your teaching.
Explore more of our blog for business education, educational business simulations and remote teaching methods.
Back to the blog