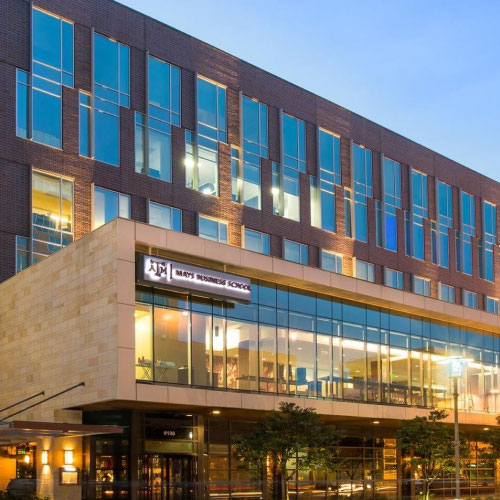 "The Marketing Simulation was one of the easiest-to-learn approaches to teaching"
Do professors recommend using the Hubro Marketing simulation? It was a firm 'yes!' from Dr. Janet Parish of Texas A&M University.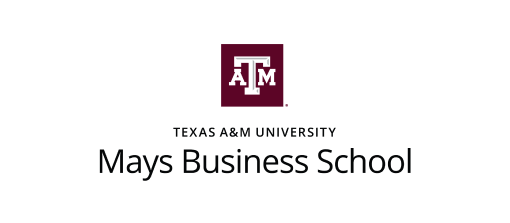 About Dr. Parish and Mays Business School at Texas A&M
Dr. Janet Parish is Clinical Professor and Associate Department Head in the Department of Marketing in Mays Business School at Texas A&M University. Janet has been teaching at Texas A&M for 19 years.
As of the fall 2021 semester, Texas A&M is the largest public American university with an enrollment of 72,982 students.
Dr. Parish connected with Hubro via the MEA Annual Conference during our session presenting the Hubro marketing simulation. From then we worked implementing the marketing simulation into summer marketing courses at Texas A&M.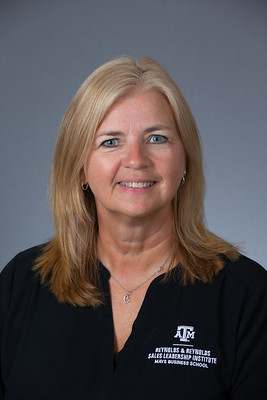 The courses in which Dr. Parish used Hubro Marketing Simulation
I used the Hubro marketing simulation in two courses over summer 2021.

First, I used it in a graduate Marketing Research course where the exercises were customized to focus on data-driven decision-making.

I also used the simulation in a business bootcamp for engineering students where the focus was seeing the interaction effects of decisions made in "real" time. In both cases, there was a heavy focus on market segmentation.
Why Dr. Parish chooses to use Marketing simulations
Business simulations are a great way to foster experiential and engaging learning.
Dr. Parish told us the additional benefits of using the marketing simulation. Citing the collaborative environment and students applying their knowledge from other business classes.
It is a great way to teach marketing concepts, create a team-based environment, and have students consider business variables other than marketing ones.
When asked why she chose Hubro Marketing simulation specifically Dr. Parish said
The customer service and the customization were better than I have experienced with any other academic learning platform.
This is why we are proud to stand out to provide marketing simulations that fit your course.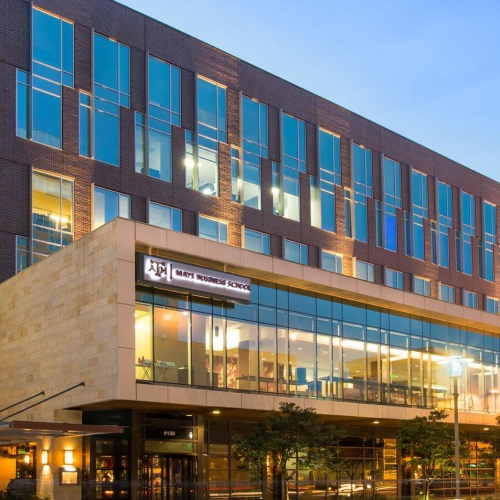 Making time for business simulations
Often educators mention they struggle to find time to use business simulations in their courses. When asked about how she approaches this issue Janet said
I made the marketing simulation a priority for these courses.
For Janet's courses the marketing simulation was the main focus. We worked as a team to ensure that the marketing simulation had all the content to give the students a complete experience and apply the knowledge they were learning.
After discussing with Dr. Parish about what she was looking for, we customized the marketing simulation content for each of the courses. This process usually takes 2 short meetings meaning that professors' time isn't spent setting up the business simulations themselves.
The Hubro team makes the marketing simulation so easy to set-up and execute.
It was one of the easiest-to-learn approaches to teaching that I have ever attempted."
How Dr. Parish used the Hubro Marketing simulation
Hubro business simulations are flexible and customizable. This means they can easily be adapted to different courses. This flexibility is applied to both business simulation content and length.
Dr. Parish used our suggested best practice of running both a test simulation and the main simulation. The test simulation is typically played by students prior to the classes they will play the main simulation in.
This means students are prepared and get the most out of the business simulation in class.
I used the simulation in different ways for different courses.

I typically gave students about 4-6 hours to run 8 quarters with 2-3 team-based assignments.
Using team-based assignments is a great way for students to delve deeper into the subject matter. They also gain a greater understanding of the effects of their marketing decisions. This is an opportunity for Professors to assess their students within the marketing simulation using a live case.
The students gained so much more knowledge from the marketing simulation
The students loved the marketing simulation.

They learned things about making business decisions that we would not have had time to teach in class.

It required that they actually pull knowledge from other courses to have a more integrated view of business.
Learning philosophy and business simulations
Just like here at Hubro Education, Dr. Parish believes that
Experiential and applied learning is key for retention of material.
It is always great to work with professors and educators who share our philosophy and passion for experiential and engaging learning.
Business simulations and other methods of active learning are critical for students to have a holistic view of business.
Getting started with Hubro Business Simulations
If you're thinking about implementing Hubro business simulations into your course, take Dr. Parish's words for it
Try it!

The ease with which the business simulation runs and the ability to include assignments relevant to course learning outcomes makes it very low risk to try.
To get started with the Hubro Marketing simulation you can either read more about it here or get in touch below.
Explore more of our blog for business education, educational business simulations and remote teaching methods.
Back to the blog