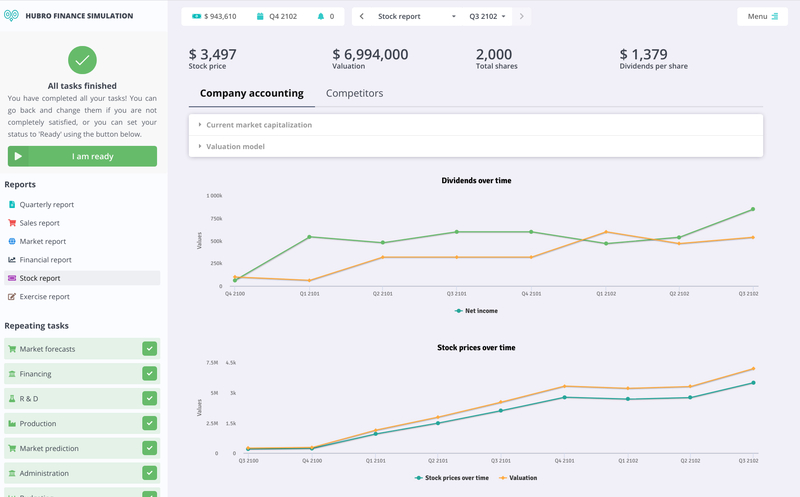 4-12 hours duration with flexible scheduling
Short setup time
Unlimited participants in one simulation
1-3 participants per team
B2C manufacturing case
Available in English, Norwegian and Swedish
Hubro Finance Simulation
Hubro Finance Simulation helps your students see how decisions in investments and finance impacts the company as a whole. It is an online simulation game for courses like in corporate finance and financial management.
Get a free trial
What do the students do?
Your students will run virtual production companies, where they manage the companies' finances, production, sales, investments, pay dividends and more. They can play in teams or alone, and can compete against each other or with bots.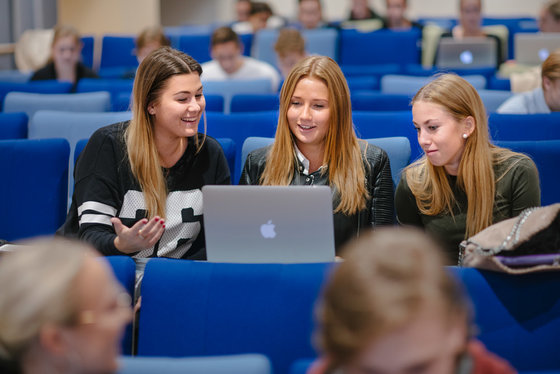 What do students learn about?
Hubro Finance gives your students a bird's-eye view of a company, while also letting them practice specific business skills. It is ideal for courses in corporate finance and financial management.

Investments
What is the potential upside for investing in this new product or new production facility?

Capital structuring
What mix of equity and debt should we use to fund our investments and operations?

Valuation
Use financial statements to find the right price of your company using multiples, discounted cash flows, or other methods.

Dividend strategy
How will paying dividends affect how the market values your company?

Risk assessment
If all goes south, can we still fulfill the commitments in our investments?

Cash flow management
Do we have the liquidity to fulfill our commitments, now and in the future?
What does it look like?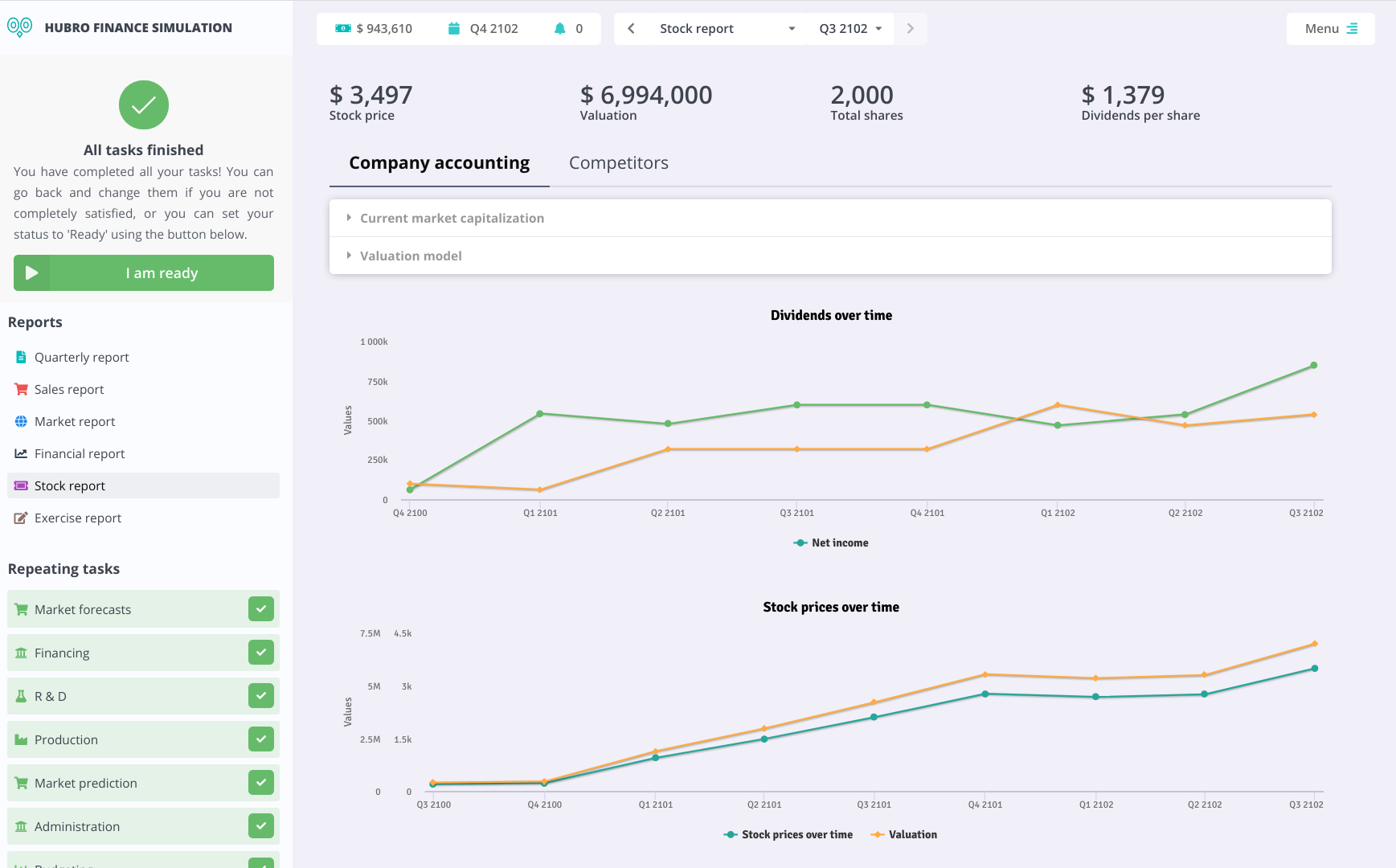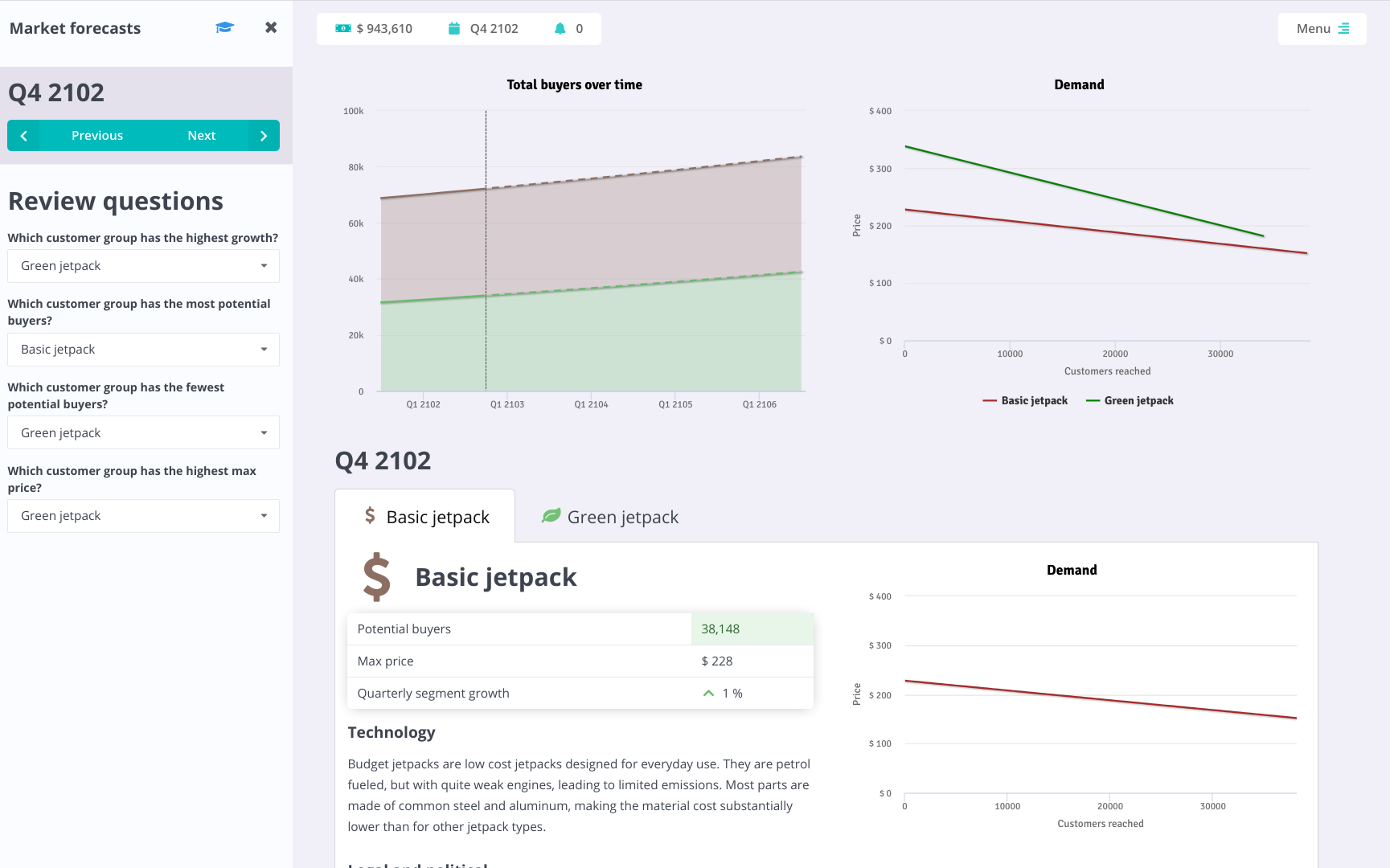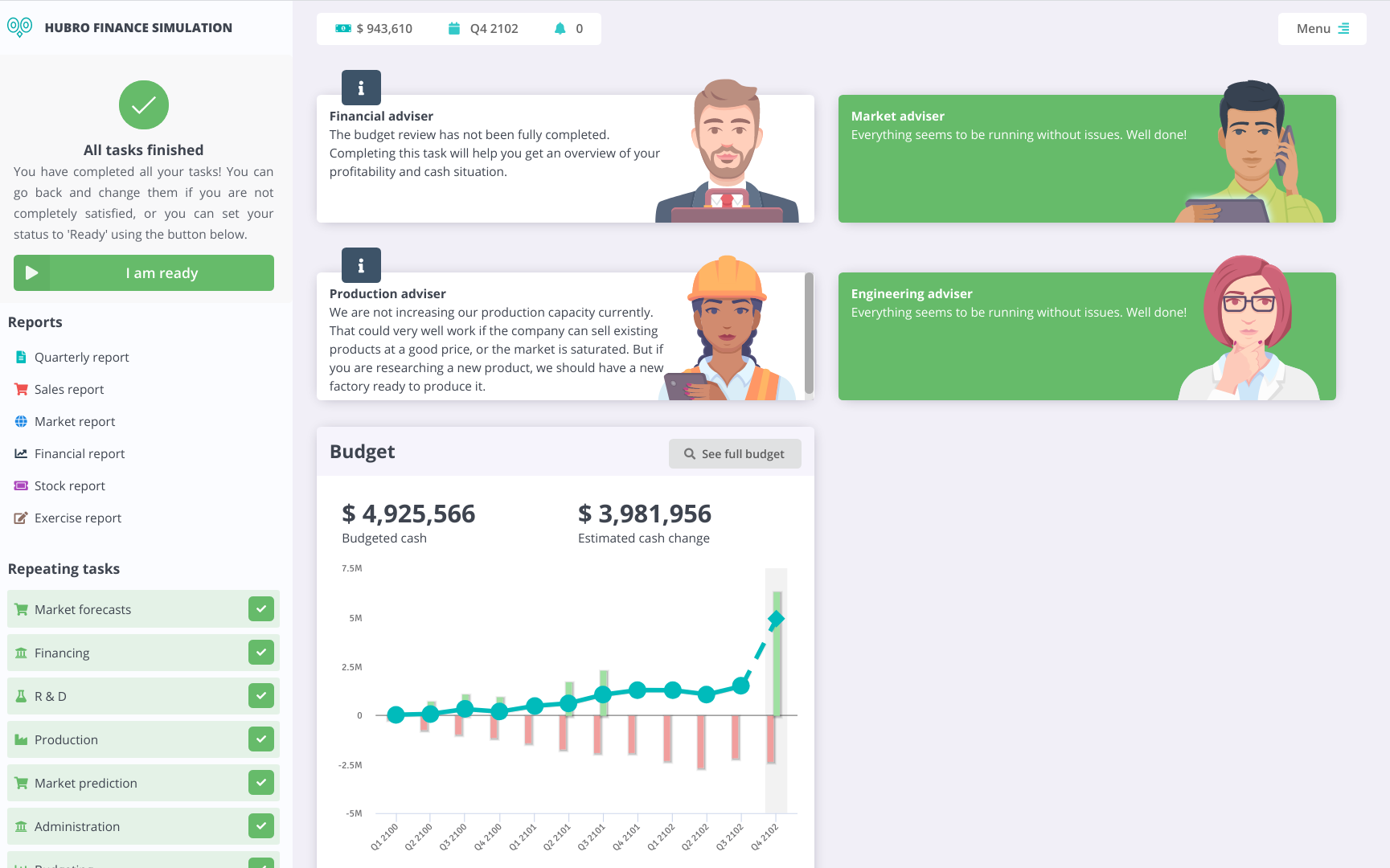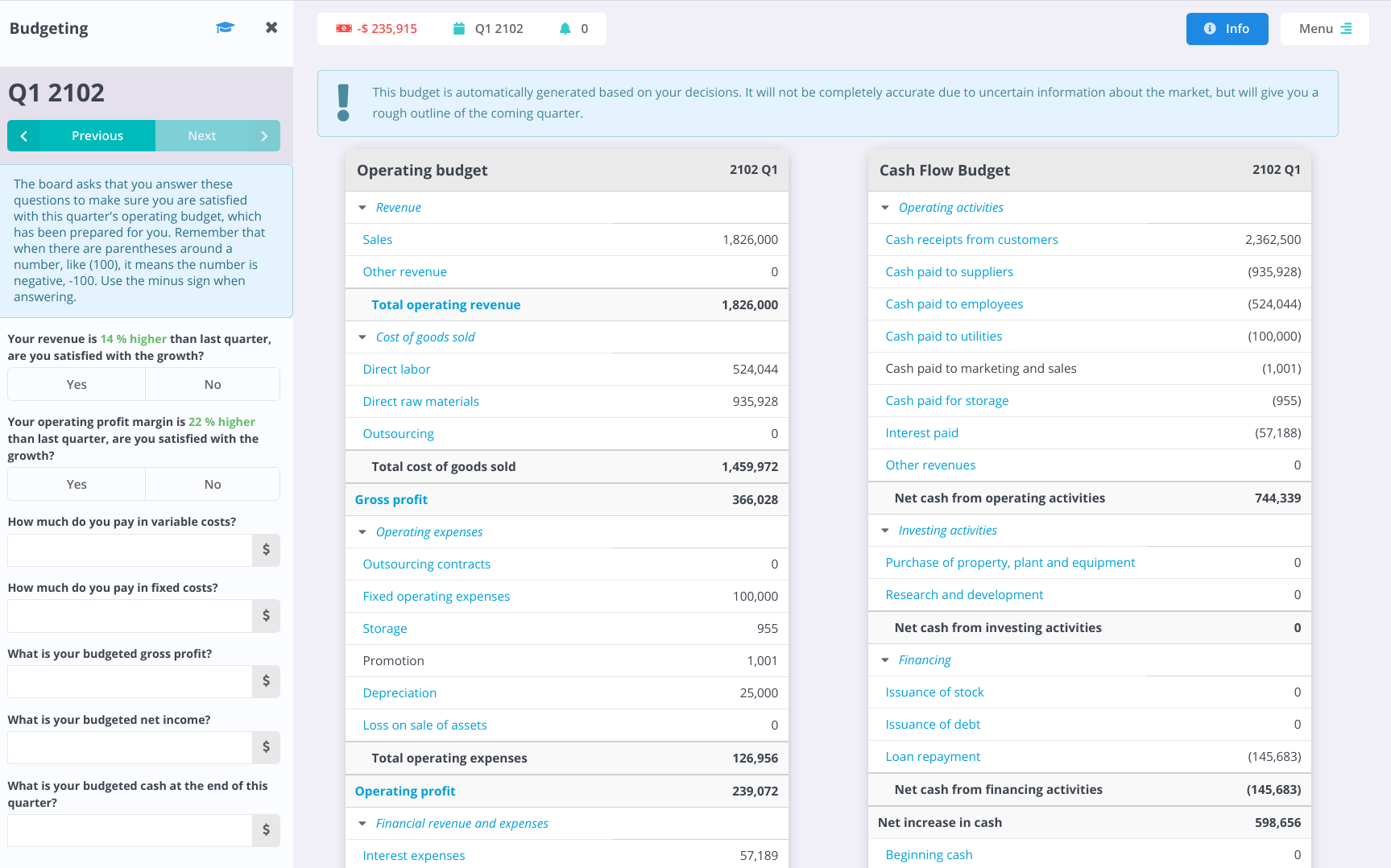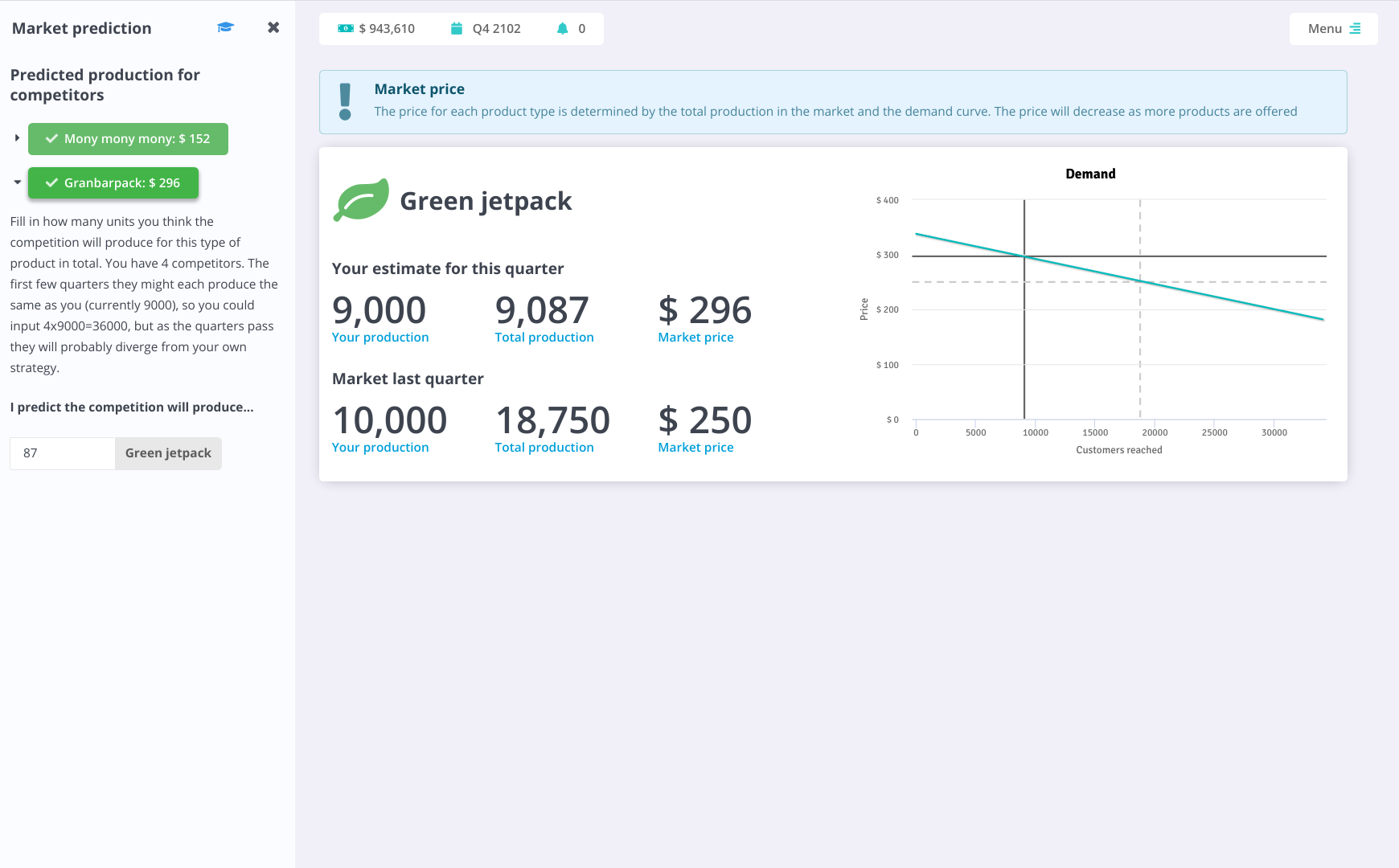 Technical requirements
No installation required
The simulation requires only an internet connection and a modern web browser.
Multiple devices
The simulation is designed to work on desktop, mobile and tablet screen sizes.
Supported browsers