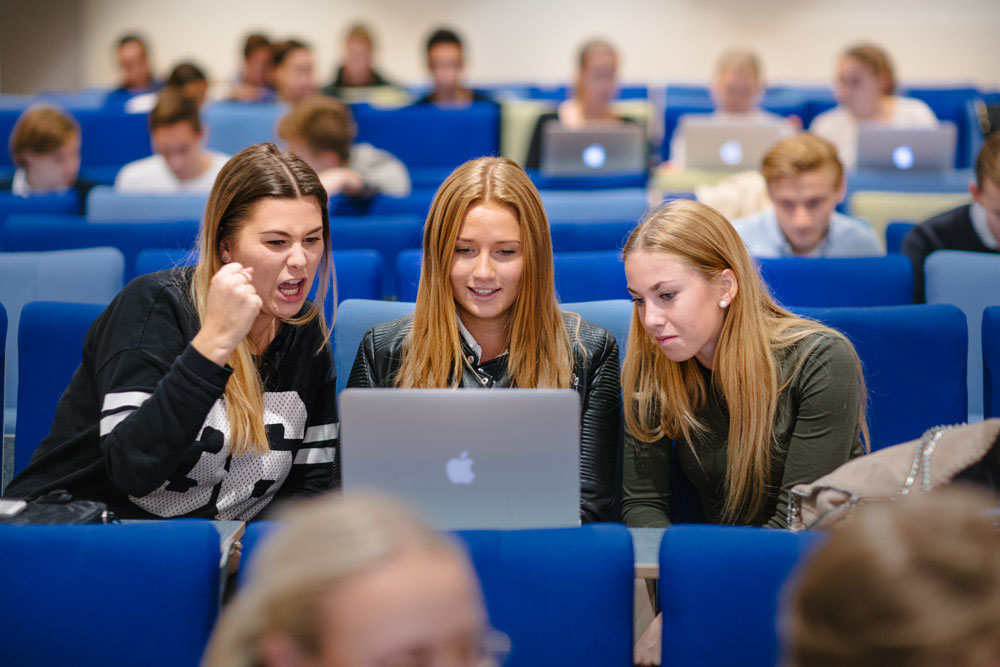 Using game-based learning in a vocational school
Hi, Benjamin here!
Engaging vocational students is difficult. The usage of game-based learning in my education was a game-changer for me. I want to share my experience and how you can do the same with your students using Hubro.
My experience as a vocational student
During my first year at Mailand high school I had a great teacher who used an engaging and educational learning approach. With help from games and cases he created a motivational and practical learning environment. I looked forward to his classes. Classes that became my favorite.
Thank you for that, Fredrik!
Want to know how my colleague and I became trainees in a start-up? Then click this link to read our story!
Using game-based learning in a vocational school
My teacher used games to teach us about marketing, economics and entrepreneurship. The game we played the most was Hubro Education's business simulation.
My class went through a five-week-long session of game-based learning containing mini-lectures, roleplay, and extra exercises in and outside the game. We had a new subject focus every week. The simulation gave us an introduction to concepts and terms in business administration.
This enabled us to see how concepts and terms worked in practice. In the end we worked with exercises given to us by Fredrik to revise and see if we have understood everything.
"Not just a game" is a model that showcases how one can use game-based learning in education
I will give you a specific example:
Our teacher started off by giving an introduction to accounting. This was before we started playing. We used Hubro Business Simulation where we ran our own virtual company that produced jetpacks. Here we made financial choices, operational choices in the supply chain and business strategy. We also practiced business skills and concepts. While we were playing our teacher guided us through discussions and reflections on the choices we made.
After playing for a while we started to understand how accounting works. Then we were given the task to open Excel and keep records in the accounts from our own virtual company. It made it easier for us to understand where all the different numbers came from. But not just accounting. By using this teaching method it gave us a better overall understanding of the subjects and how they are linked to each other.
Do you want a detailed plan of how you can use this for your vocational school? Click this link and get access to the document.
Download: Teaching plan for using Hubro at a vocational school
How to implement Hubro Business Simulation
This model is created by: Birthe Fennesfoss and Siri Ovanger, business teachers at Kristiansand Cathedral School Gimle. "How to get use Hubro for education".
This model shows how Fredrik implemented Hubro in his teaching. Having a specific topic to focus on, applying the theory in-game and then bringing all this into the real world. This gave us a learning experience we never will forget!
Do you want a detailed plan of how you can use this for your vocational school? Click this link and get access to the document.
Explore more of our blog for business education, educational business simulations and remote teaching methods.
Back to the blog