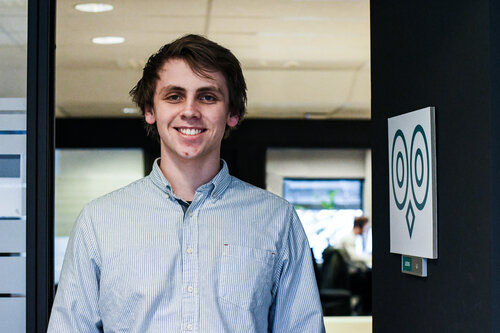 Du har garantert pratet med han på en av våre spillkvelder, om du har trengt hjelp eller fått opplæring. Nå skal Kristian, vår Customer Success-ansvarlige, dessverre forlate oss for å marsjere opp og ned Solastranda (altså, han skal i Forsvaret). Det er trist når flinke folk må slutte.
Før han drar ville han skrive en hilsen til alle lærerne han har jobbet med de siste årene.
Hei lærere,

Etter sommeren skal jeg ut i førstegangstjeneste, men før jeg drar vil jeg si takk for følget!

De siste 3,5 årene har jeg hatt gleden av å være en del av Hubro-teamet og jobbe med lærere hver dag. Jeg har vært her i praksis, blitt lærling i salgsfaget, og har de siste årene vært ansvarlig for kundestøtte for videregående skoler.

Det har vært både gøy, hyggelig og lærerikt å jobbe med dere, og få hjelpe til at dere får mest mulig ut av Hubro i undervisningen. Det har også vært utrolig kult å være med på reisen i Hubro Education. Da jeg startet her var vi fremdeles i startgropa, mens i dag har vi brukere i 30 land! Det er det ikke alle som får oppleve i læretida.

Takk for samarbeidet, hyggelig møter, kurs, konkurranser, telefonsamtaler og alt annet dere har bydd på de siste årene. Neste skoleår tar Benjamin Ryan over mine oppgaver, så dere er i gode hender!

Ønsker dere alle en riktig god sommer

Hilsen rekrutt Kristian Aaserud 🙋‍♂️
Vi kan berolige deg med at Benjamin vil ta over ansvaret for oppfølging og opplæring av lærerbrukere. Dersom du allerede ønsker å ta en prat med Benjamin om neste semester, så kan du gjøre det her.
Takk for innsatsen Kristian! Du vil alltid være en viktig del av Hubro teamet og ønsker deg alt hell videre.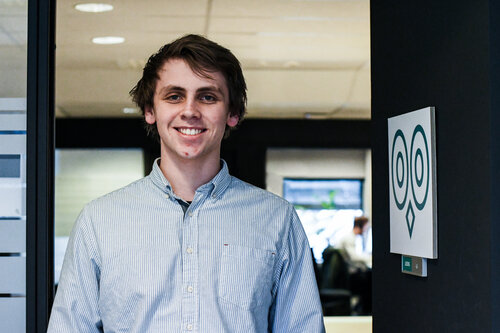 Explore more of our blog for business education, educational business simulations and remote teaching methods.
Back to the blog