Praksiselevene: har skolen gjort oss klare for arbeidslivet?
Det er først når vi går fra elever til praktikanter og lærlinger at vi ser hvor godt skolen egentlig har forberedt oss på arbeidslivet. Det er mye fra skolen vi får brukt, men også mye som mangler.
Sigurd og Kristian heter vi, og vi går 2. år på Salg, service og sikkerhet ved Hadeland videregåend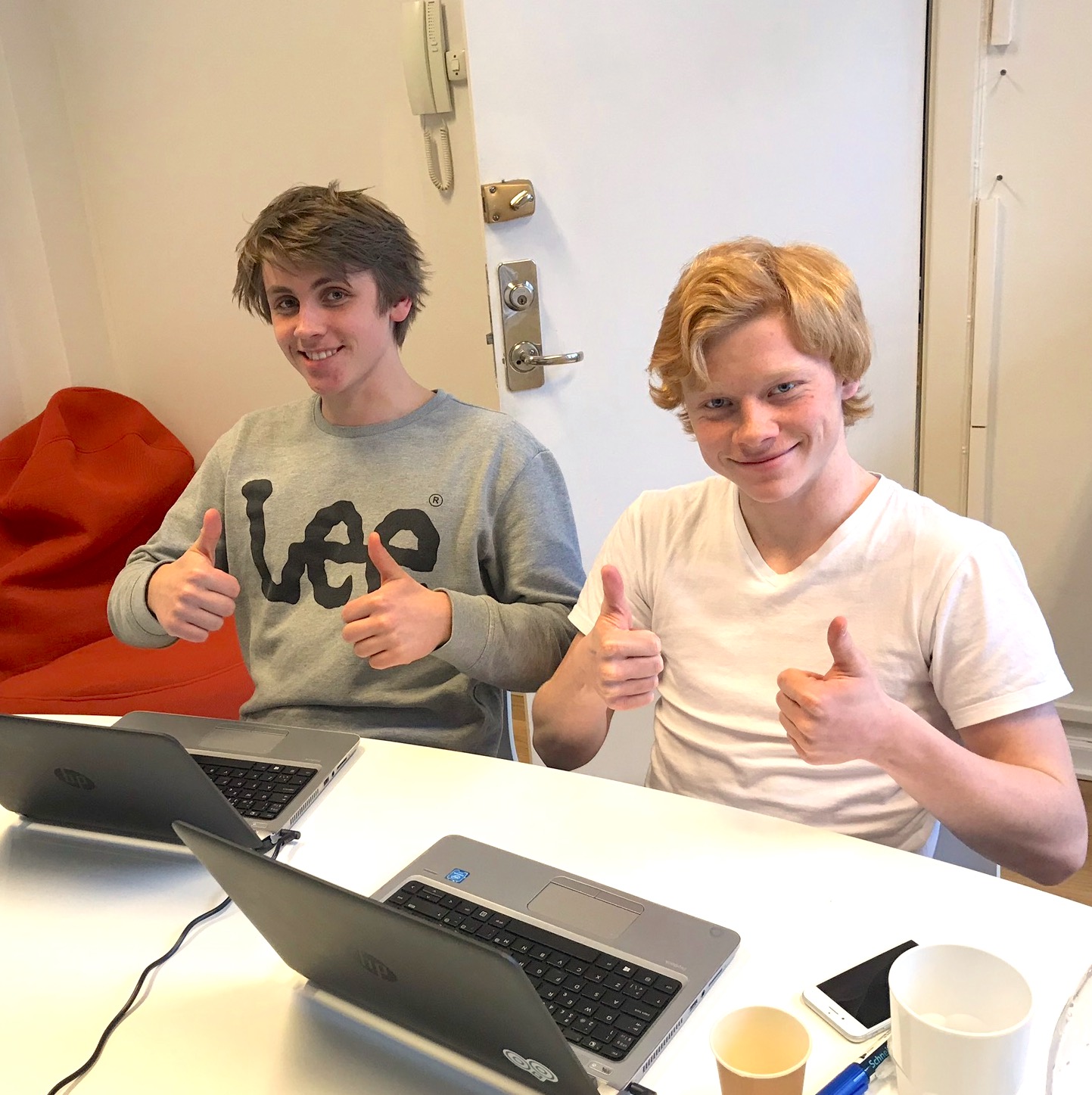 e skole. Siden starten av februar har vi vært i praksis hos Hubro Education.
I Hubro har vi fått mange utfordringer, alt fra salgstrening og markedskartlegging til å prøve å snakke oss forbi nederlandske resepsjonister som knapt snakker engelsk. Vår største oppgave hittil har vært å samle markedsdata og kontaktinformasjon for alle videregående skoler i Danmark, som har gjort at Hubro Education nå har dialog med alle videregående skoler i Danmark. Vi har fått ansvar, og det er noe vi som praksiselever setter stor pris på.
Gjennom disse oppgavene har vi lært mye nytt om moderne markedsføring. Vi har blant annet lært om content marketing, performance marketing og CRM-systemer, som er kjempeviktige begreper i markedsføringsfaget i 2018.
Likevel er det først nå, ett og et halvt år etter at vi startet på Service og samferdsel, at vi hører om dem. Dette burde vi ha lært om på salgslinja, men det er jo ikke på pensum!
For oss som går yrkesfag er det viktig at vi lærer relevant teori for at vi skal komme oss ut i næringslivet. I salgsfaget burde vi få lære mer om moderne markedsføringsmetoder for å bli attraktive for moderne bedrifter. Ikke ta det feil, Marianne og co: dere har lært oss så mye nyttig om markedsføring og salg, men vi synes pensum må få en fornyelse hvor vi lærer om nye metoder.
Nå venter resten av praksisperioden hos Hubro, hvor vi skal i salgsmøter med skoler overalt fra Trondheim til Emiratene. Vi gleder oss og håper også vi får lærlingplass her til høsten.
Til alle økonomi- og markedsføringslærere der ute: vi snakkes!
Explore more of our blog for business education, educational business simulations and remote teaching methods.
Back to the blog