Customizing Hubro Business simulation to fit the learning goals
Sandra wanted her students to practice working with financial statements and calculations. Hubro's platform allows instructors to customize the Business simulations with additional exercises.
Sandra added in several of these exercises throughout the simulation.
I used all activities included in the simulation and created a few of my own. It was generally run over 2 to 3 years (8 to 12 quarters).

Calculations and analysis were mandatory to show students' understanding of theories and ability to analyze their performances.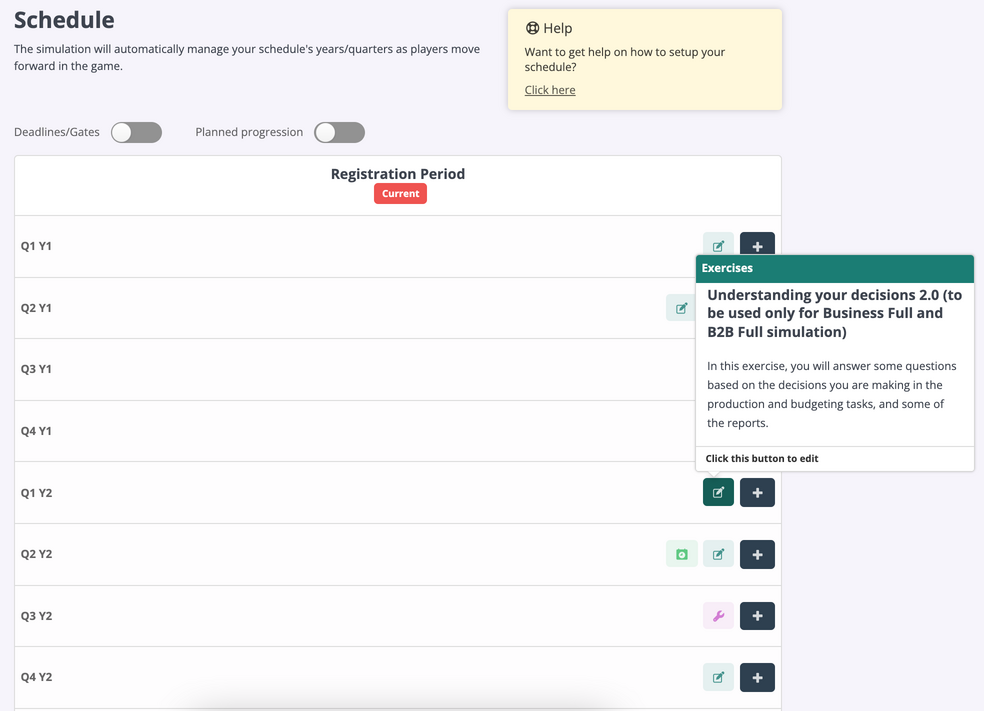 Throughout the business simulation students are issued reports for their companies. These reports are reflective of the decisions they have made for their companies. For the accounting focus of Sandra's business course, the students looked in depth at the financial statements.
With the addition of focused exercises Sandra could assess each student's understanding of the concepts they were covering in class.
A realistic business simulation and great support
This Spring semester will be Sandra's third time using the business simulation in her Business course.
The business simulation has become an integral part of the course. Sandra has seen how well her students are able to apply the theory and concepts to real-life scenarios.
If you want your students to be able to apply theories (what they learned in class with you) in their future jobs, Hubro is the one, I found so far, to make a virtual business environment that is quite close to the real world. And more, the 'jetpack' is in the vocabulary of the e-everything.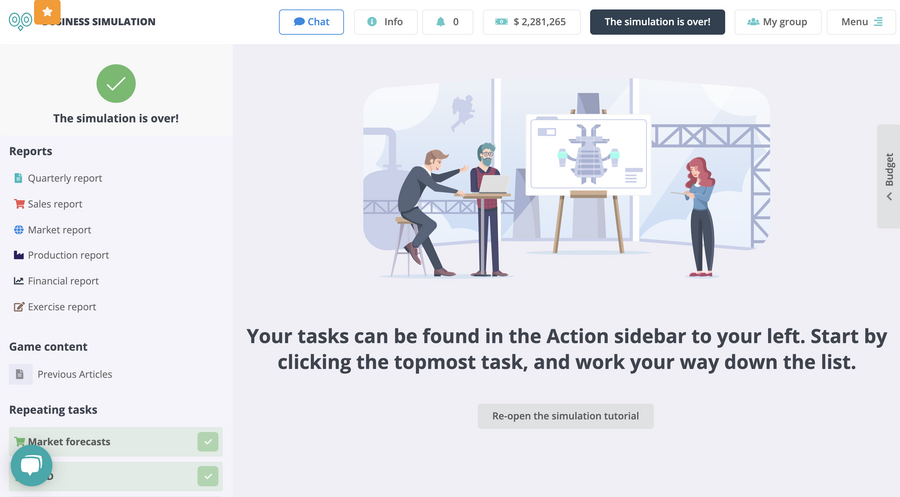 There are even more reasons that Hubro's business simulation is the one Sandra chose for César Ritz.
1. Cloud based makes it accessible anywhere and anytime

2. Prompt support from Hubro team, Ahmer and Esme

3. Designed close to real world business environment, which requires planning before seeing success

4. Exercises are well designed so that students must work hard to get the right answer.
Ranging from the platform design to dedicated support, we are glad that we can provide her and her students with a great learning experience!
Getting started with Hubro Business Simulations
If you're thinking about implementing Hubro business simulations into your course, take Texas A&M professor, Dr. Parish's words for it
Try it!

The ease with which the business simulation runs and the ability to include assignments relevant to course learning outcomes makes it very low risk to try.
To get started with the Hubro Business simulation you can either read more about it here or get in touch below.